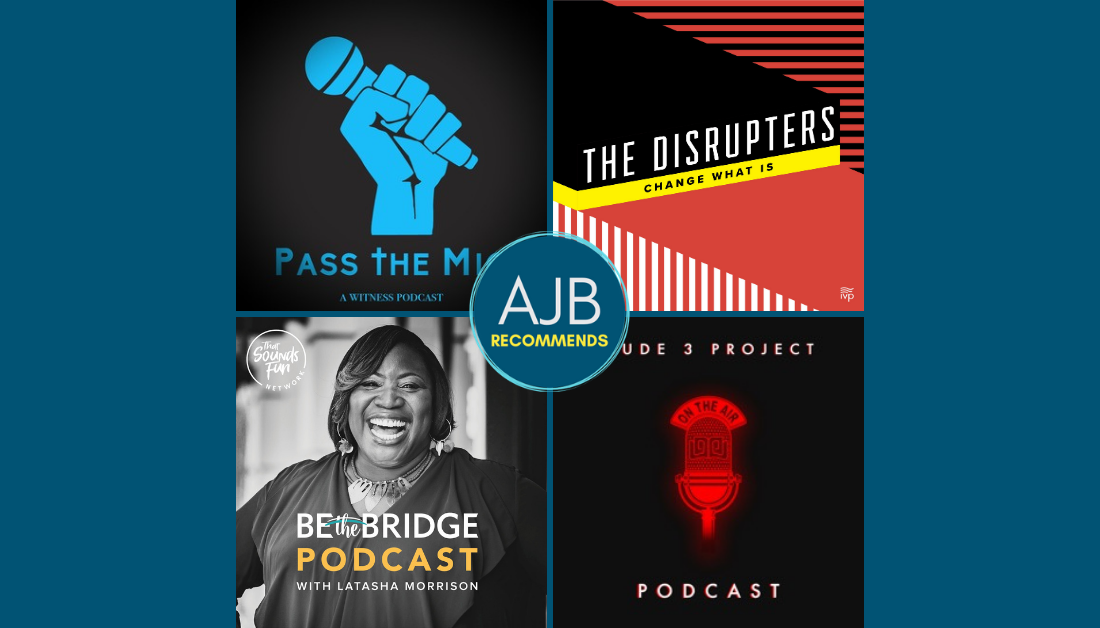 One of my greatest challenges is getting out of my own homogeneous demographic bubble and really finding opportunities to listen to voices from perspectives different than my own. It isn't a problem of accessibility—there are plenty of those voices and perspectives out there. But if I don't stop to think about it, I end up populating my heart and mind with people who have look like me, believe like me, and think like me. I want, however, to be engaged with and challenged by other perspectives, and listening to podcasts by people of color has been one way I've been able to gain a broader understanding of myself, my faith, and our nation. Here are a few podcasts for understanding the Black experience. I appreciate the perspective they offer.
Podcasts for Understanding the Black Church
This episode of The Bible Project with Esau McCaulley is really really good for anyone who wonders how Black Christians have understood the Bible as a story of hope and redemption. Esau is the author of Reading While Black, and he also hosts The Disrupters podcast.
Pass the Mic is the podcast of The Witness, a Black Christian collective, hosted by Tyler Burns and Jemar Tisby.
Be the Bridge, hosted by Latasha Morrison, looks at the possibilities for bridging our racial divides. 
The Jude 3 project is a podcast dedicated to exploring what Black Christians believe and why. 
Podcasts for Understanding the Black Experience
I also listen every week to Brooks and Capehart, a Friday-evening reflection by David Brooks and Jonathan Capehart on the week's news. Capehart also has his own podcast, Cape Up, with excellent conversations with leaders like Stacey Abrams (that episode was my favorite of his ever) and author Angie Thomas. These aren't Christian/spiritual per se, but they again offer me a broader perspective on news and culture than I might otherwise receive.
---
Continue reading with Amy Julia:
If you haven't already, please subscribe to receive regular updates and news. You can also follow me on Facebook, Instagram, Twitter, Pinterest, and Goodreads, and you can subscribe to my Love is Stronger Than Fear podcast on your favorite podcast platforms.