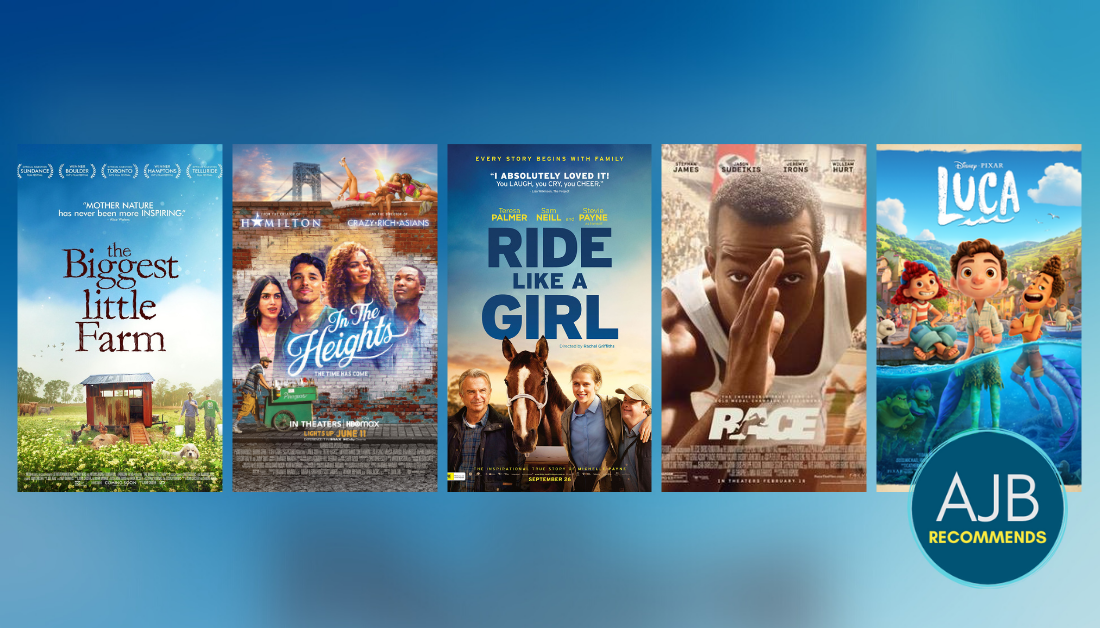 Family movies get harder as kids get older. We've chosen lots of inappropriate movies that we remember only for their humor or poignant moments. We've chosen others that captivate two kids but not the third (Penny still has nightmares from Jurassic Park).
But we have hit on a few movies that worked pretty well for the whole family, which includes Marilee (10), William (almost 13), and Penny (15), plus these two grownups.
Movie: The Biggest Little Farm
The Biggest Little Farm is a 90-minute documentary about a couple who move from their tiny apartment in Santa Monica to a 200-acre farm in need of tremendous work. It covers seven years of trying to bring the land—and the ecosystem—back to life. It's a great story of patience and loss and the intricate balance and beauty of the natural world.
Movie: In the Heights
In the Heights—our whole family enjoyed this new film adaptation of Lin-Manuel Miranda's first show. It's a fun and light depiction of life within a largely immigrant community in Washington Heights. The music and dancing is terrific. Honestly, the storyline could use more of the hard and dark sides of the human experience. It's a long way from here to Hamilton, but still fun to see the seeds of Miranda's creative expression.
More Family Movies
On our list for the rest of the summer: 
Ride Like a Girl, a true story about an Australian girl who wants to ride horses competitively against boys and who has a brother with Down syndrome who supports her along the way. How are we just now hearing about this movie?
Luca, Pixar's latest, in which another character has a disability (limb difference) and which William has at the top of his list for us to try because he still loves all things Pixar. 
Race, the story of Jesse Owens making it to the Berlin Olympics. 
How about you? What's on your family movie list? Or what would you recommend for us?
---
Learn more with Amy Julia:
If you haven't already, you can subscribe to receive regular updates and news. You can also follow me on Facebook, Instagram, Twitter, Pinterest, YouTube, and Goodreads, and you can subscribe to my Love Is Stronger Than Fear podcast on your favorite podcast platforms.