"Can she have a full life without solving a quadratic equation? Without reading Dostoyevsky? I'm pretty sure she can. Can I live a full life without learning to cherish and welcome those in this world who are different from me? I'm pretty sure I can't." — from A Good and Perfect Gift
For Down Syndrome Awareness Month 2019 I am highlighting my book A Good and Perfect Gift because it traces the story of my family when we discovered at her birth that our eldest daughter, Penny, had Down syndrome. I have learned a lot about myself, our daughter, faith, expectations, disability and Down syndrome as well as recognized false ideas and discovered deeply true ones about our common humanity in the nearly 14 years since she was born.
The update from when I originally wrote the words in the quote above is that she indeed is living a full life including pursuing things she enjoys like ballet, reading books and spending time with friends.
This month I've also shared several posts from Penny herself including a letter she wrote to a new mom of a baby with Down syndrome as well as her thoughts on living a healthy lifestyle and matters of faith. If you haven't already, I hope you'll check them out.
Giveaway October 2019
I am giving away three copies of my book along with personal notes/autographs from both Penny and I (or we can address the notes to anyone you choose if you are giving the book as a gift). You can enter to win over on Instagram by liking my page, liking the post (which looks like the photo below), then tagging two friends and using the hashtag #goodandperfectgiveaway by 9pm EST October 30, 2019. Full details are on Instagram.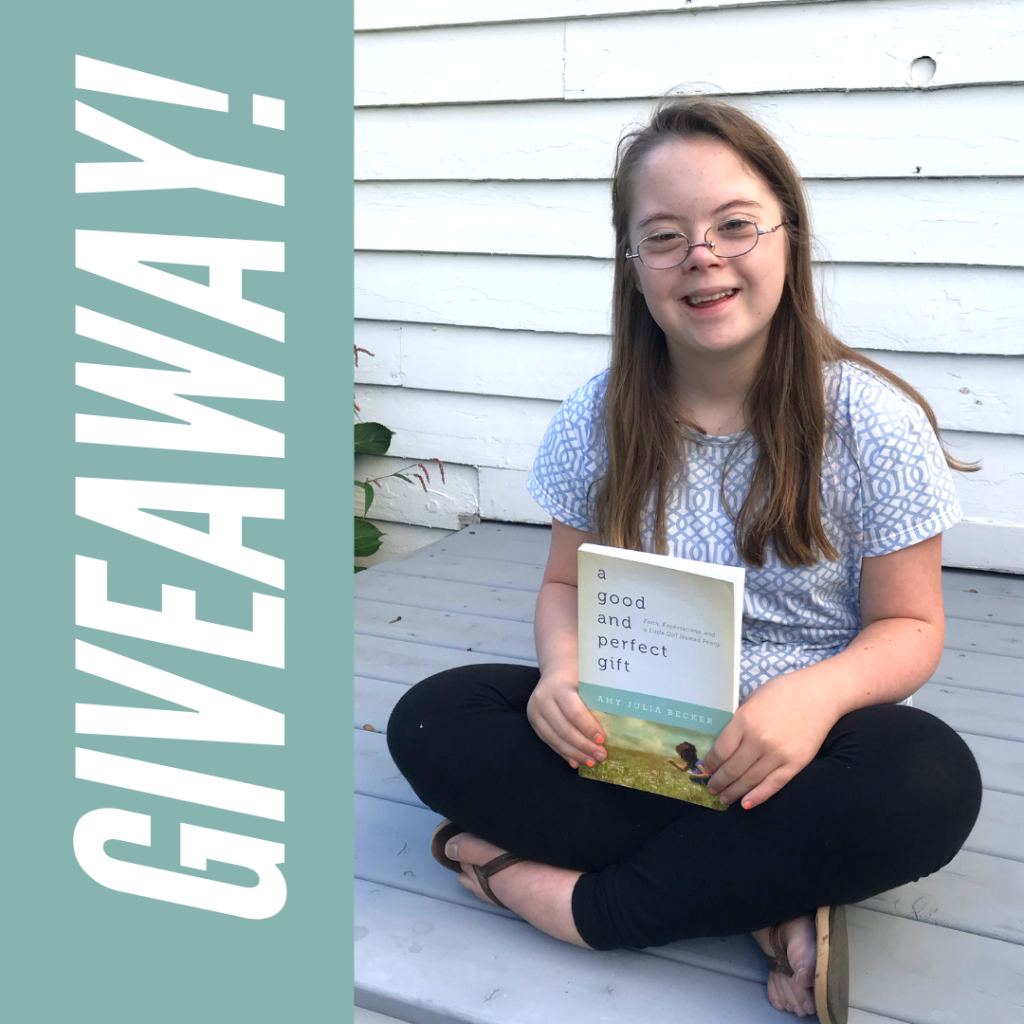 If you haven't already, please subscribe to my newsletter to receive regular updates and news. You can also follow me on Facebook, Instagram and Twitter.