Quick Links to 9 of my favorite non-fiction books in 2021:
I read way too many wonderful books in 2021 to share them all here, but I do want to offer some suggestions for you if you're looking ahead and want some guidance. As I reflect on this list of my favorite non-fiction books in 2021, they are all written by Christians (with the possible exception of The Body Keeps the Score), and they all intersect in some way with my interest in faith, family, disability, and healing (of both the personal and social variety!).
Happy soon-to-be New Year and happy reading!
Favorite regarding social injustice: Dear White Peacemakers by Osheta Moore
Favorite regarding faith: 3-way tie between The Deeply Formed Life by Rich Villodas, Art + Faith, and The Whole Language by Gregory Boyle
Favorite regarding disability: Wondrously Wounded by Brian Brock
Favorite regarding healing: No Cure for Being Human by Kate Bowler
Bonus favorites: Strength to Love, Life of the Beloved, and The Body Keeps the Score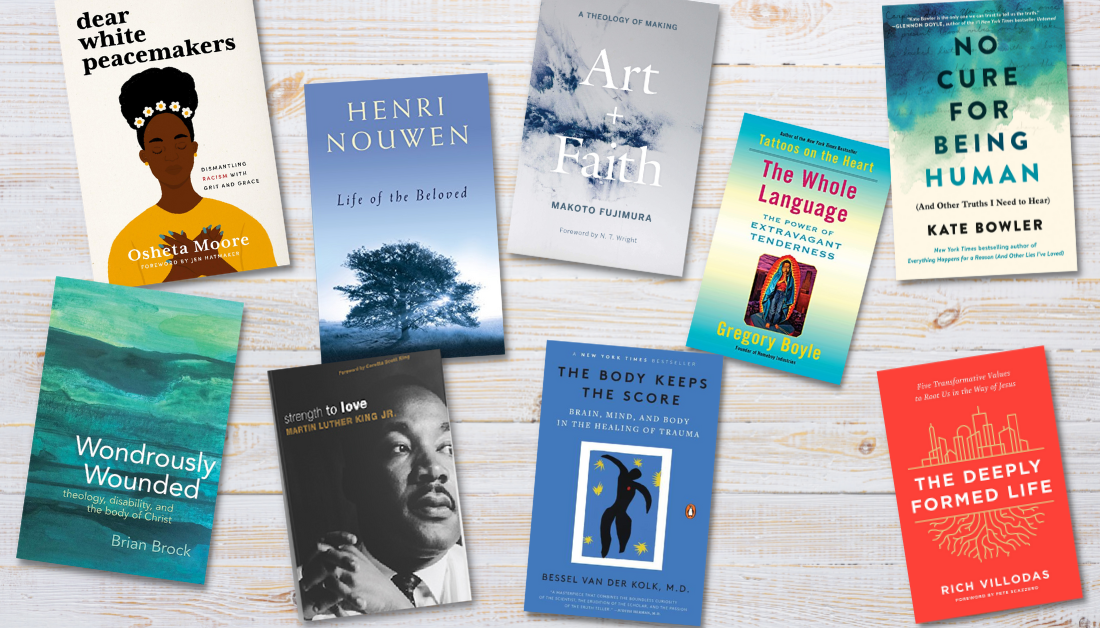 ---
This post contains affiliate links.
Read more with Amy Julia: