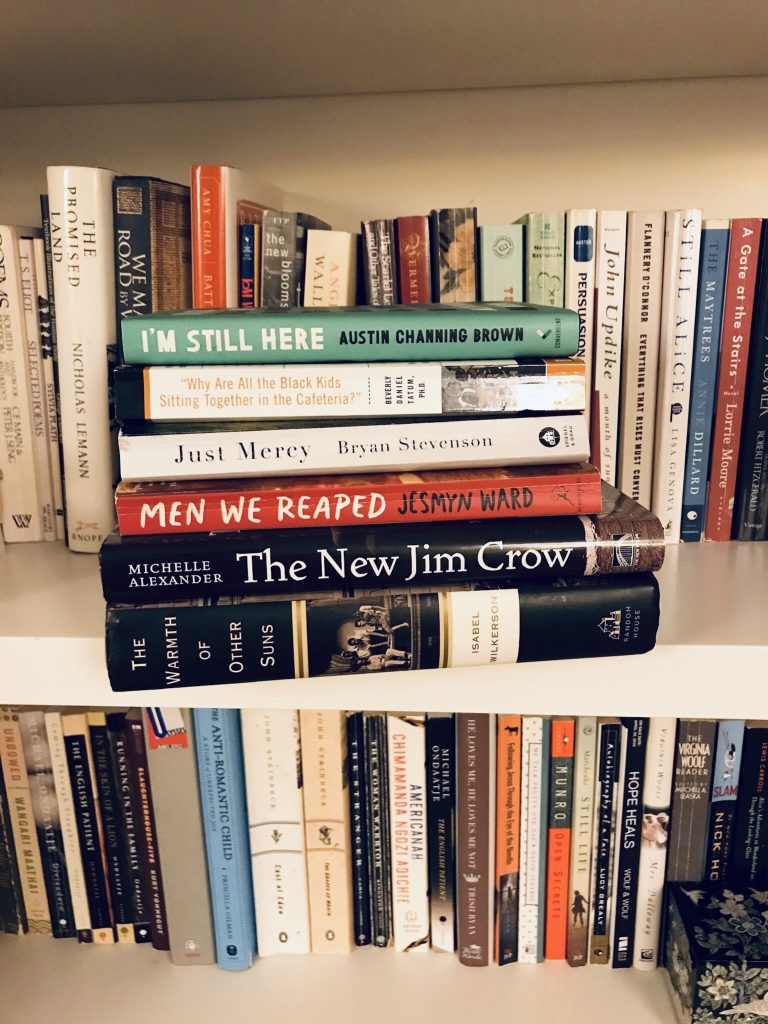 Lately I have been getting a lot of questions about books that I recommend for people who want to further understand our racial divides, and that have helped shape my thinking.  There are dozens of other books (both fiction and non-fiction) worth reading, and this is by no means a comprehensive sample, but these are books that informed my thinking as well as my feelings about where we are as a nation when it comes to racial division, and how we can move forward towards systems of justice, housing, education, and life experience that offer comparable opportunities for all the people.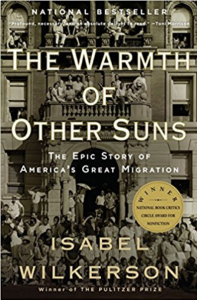 The Warmth of Other Suns

by Isabel Wilkerson. This Pulitzer Prize-winning, comprehensive history of the Great Migration of African American men and women from the South to the West, Midwest, and Northeast of the United States is by turns riveting and heartbreaking. Told through the lens of three main narrators who head to Los Angeles, Chicago, and New York City, this narrative is both intimately connected to individuals and sweeping in its scope. It gives a compelling overview of the past hundred years of African American history and offers a helpful background for understanding where we are in the present day.

Locking Up Our Own

by James Foreman. Foreman, a lawyer and the son of a civil rights activist, offers a nuanced perspective of the criminal justice and mass incarceration system in America. He addresses the questions he faced as a young lawyer defending young men in a system that seemed to be stacked against people of color, and examines the policies that got us there. He not only exposes the white power structures at work but also the ways in which black communities supported laws and policies that have led to a disproportionate number of black men especially behind bars. I also recommend The New Jim Crow by Michelle Alexander (and I have

Rethinking Incarceration

by Dominique Gilliard on my list), but

Locking Up Our Own

offers the broadest view I've seen of the system, its problems, and the urgent need for reform.

Just Mercy

by Bryan Stevenson. Another black lawyer writing about the criminal justice system, though this one is from the perspective of a man who has been defending largely poor, black, southern men facing the death penalty for most of his career. Stevenson's grim portrayal of an unjust system comes alongside his hope for a better future. Stevenson not only wrote a powerful and compelling book, but he has also led the initiative to create the

National Memorial for Peace and Justice

, a memorial in Alabama that acknowledges and honors the thousands of men and women of color who died by way of lynching throughout our history.

Why are All the Black Kids Sitting Together in the Cafeteria

?

b

y Beverly Daniel Tatum. This classic book, now 20 years old, offers a winsome and helpful guide through the concept of developing a racial identity.

I'm Still Here

by Austin Channing Brown. An inside look at what it feels like to be a black woman in American society. Brown is a terrific storyteller and makes it easy for a reader to enter into these pages. While this book offers a piercing critique, Brown also writes that she stands in the "shadow of hope" as she looks towards the future.

Men We Reaped

by Jesmyn Ward. Ward is a two-time National Book Award winner for her two most recent novels (which are very much worth reading in their own right), but this book is a memoir about her adolescence and young adulthood in Mississippi. She suffered the loss of five men she loved over the course of a few years, and this memoir traces those years and those deaths and places them in the larger context of the precarious nature of being a black man in America.

Between the World and Me

by Ta Nehisi Coates. Coates' memoir stands alongside Brown's and Ward's as a work that bears witness to the oppression black people experience simply for being black. Coates, a national correspondent for the Atlantic, offers the most bleak portrait of American life as he writes a letter to his son about what it is like to be a black man in America. And as much as I believe in the need to have hope, and to work towards justice, and to see the light shining even in the midst of grim realities, Coates' book challenged me to acknowledge the reasons for despair.