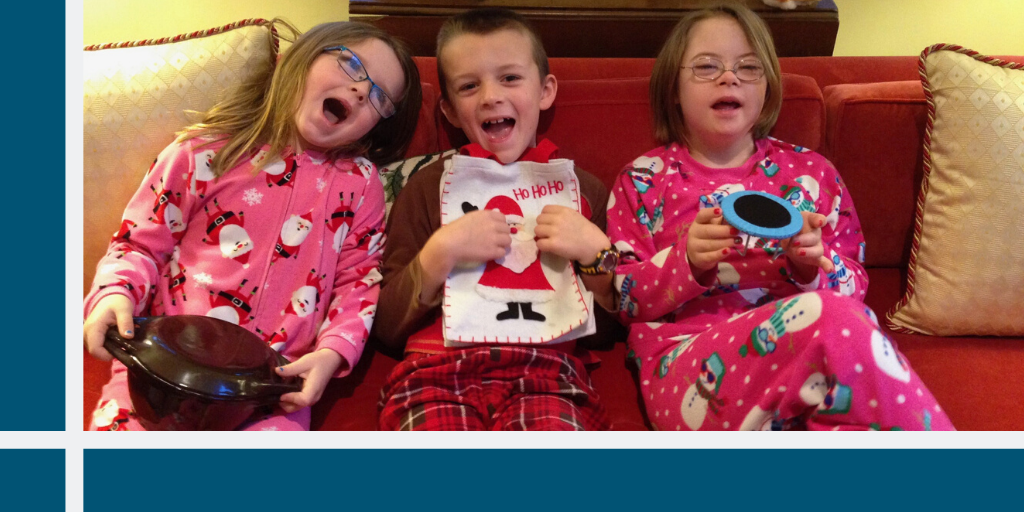 Episode #25 — Merry Christmas: Our children will open presents today, and their joy at receiving gifts that they cannot buy for themselves will remind me of the extravagant and free love of a God who comes when we don't expect him and shines light and hope in the darkest corners of our lives and our world.
Over the course of the past three weeks, we've read through the opening chapters and verses of Matthew, Mark, Luke, and John, these four books of the Bible that record Jesus' life and ministry. Today I want to begin by quoting the Christmas hymn that inspired this podcast season and the ebook it comes from. 
Joy to the world, the Lord is come, 

Let earth receive her king

Let every heart prepare him room

And heaven and nature sing
Idealized Version of Christmas
My idealized version of Christmas comes from Little House on the Prairie, where Christmas involved treats and presents that weren't a part of every day life. Laura and Mary couldn't imagine anything better than a stocking with a tin cup, a peppermint stick, and a shiny new penny.
I would love for our Christmas celebration to approximate that simplicity along with their corresponding sense of delight. But I can only imagine one way for Christmas morning to become a time of celebrating the material world and humbly receiving gifts from one another. We would have to live more simply for the other 364 days of the year.
In our household, we eat oranges in January, and if we want to, we enjoy dessert every night and buy clothes whenever we please. For Christmas to be a day that is set apart as a feast, a celebration, our patterns of consumption would have to change. Instead of…
Merry Christmas Episode
I'd love for you to listen to this podcast episode via the player above or on your favorite podcast platform. Visit my podcast page for all of this season's episodes. And you can read along with the entire Prepare Him Room podcast season by downloading my FREE ebook!
If you haven't already, please subscribe to receive regular updates and news. You can also follow me on Facebook, Instagram, and Twitter, and you can subscribe to my podcast on Apple Podcasts, Google Podcasts, and Spotify, as well as other platforms.