I walked into the gym a few minutes late. Penny was perched on the sidelines along with the other cheerleaders. The boys' basketball team had taken a slight lead. I headed for the stands.
I saw Linnea, an old babysitter of ours. I sat down next to her and her dad. "What are you doing here?" I asked.
She shrugged and smiled and pointed to Penny. "Dad asked if I wanted to come to the game. I didn't know why he thought I would want to watch high school boys play basketball. And then he told me Penny would be cheering, so here I am."
"Does Penny know you're here?" I asked. These days, we only see Linnea a few times a year. She works four jobs as an occupational therapist all over the state, and she doesn't babysit any longer. I knew it would be thrilling for Penny to catch a glimpse of her. 
"Oh yes," Linnea said. "I've already gotten a hug."
We chatted throughout the game. We cheered for the team. We cheered for the cheerleaders. 
It was a small gesture. An hour and a half of her time. But it was also this moment of seeing the way community is supposed to work. Where we each are one small strand of a net that is woven together to hold one another up. 
Linnea's decision to show up, one time, made a difference to Penny. It made a difference to me. You can be the person who makes a difference too.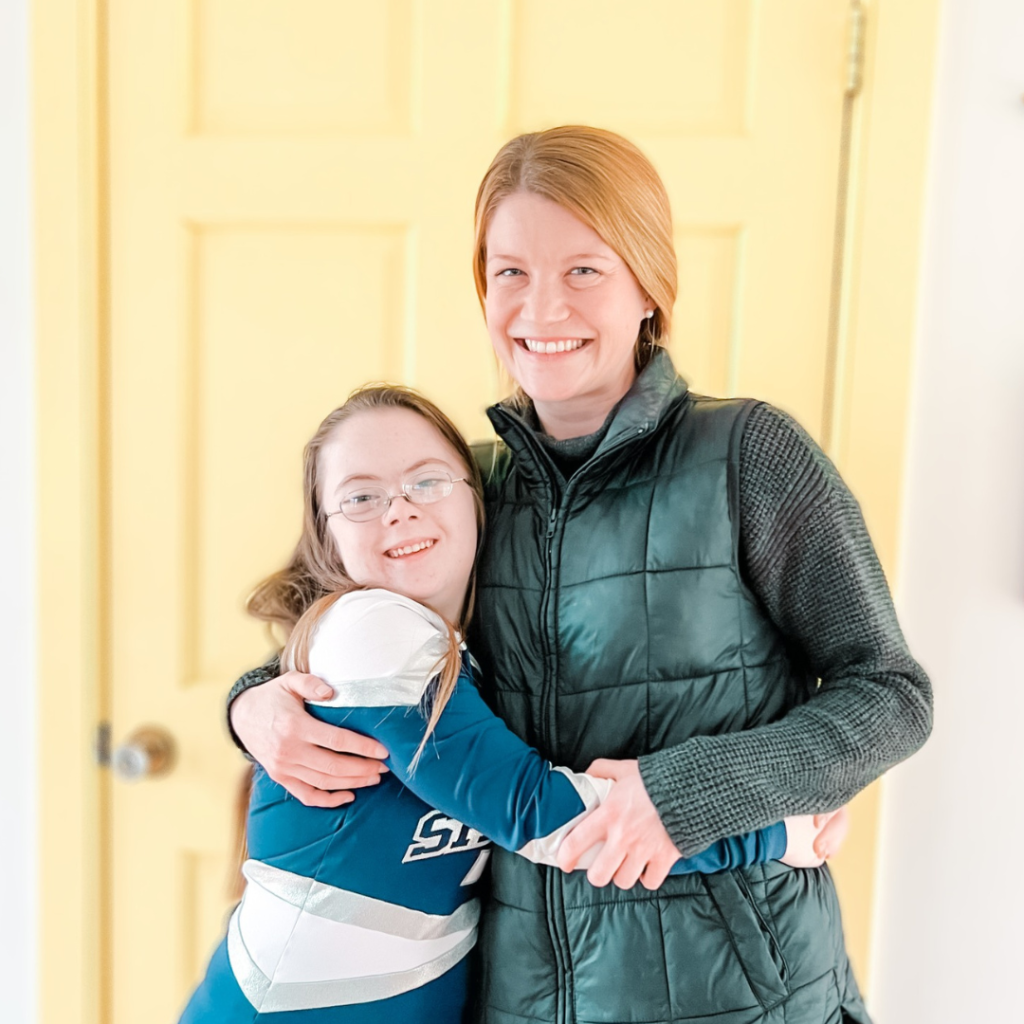 ---
More with Amy Julia:
If you haven't already, you can subscribe to receive regular updates and news. You can also follow me on Facebook, Instagram, Twitter, Pinterest, YouTube, and Goodreads, and you can subscribe to my Love Is Stronger Than Fear podcast on your favorite podcast platform.