I used to think that justice was about law courts and whether or not people should be fined or go to jail or not. My understanding of justice was narrow and small, while God's understanding of justice is expansive and generative.
For me to participate in God's loving justice on earth, I don't simply need to support law enforcement. Rather, I need to look for ways to care for people who could easily be dismissed or overlooked. Justice is about advocacy and relationships and restoring what has been stolen and mending what has been broken and proactive care for the most vulnerable among us.
Healing includes justice.
"Justice in the Bible is primarily a call to proactively care for those who are vulnerable." – To Be Made Well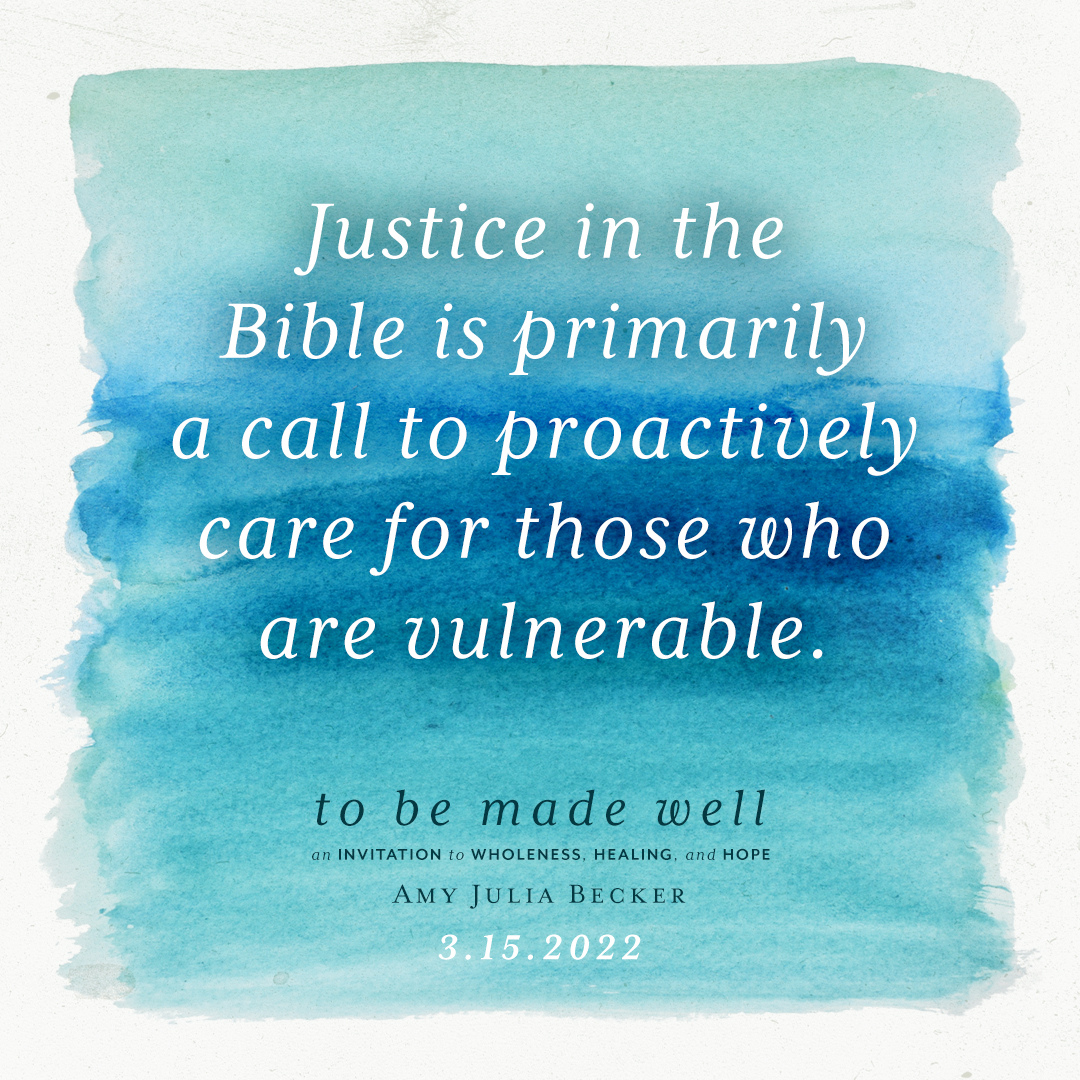 If you haven't already, you can subscribe to receive regular updates and news. You can also follow me on Facebook, Instagram, Twitter, Pinterest, YouTube, and Goodreads, and you can subscribe to my Love Is Stronger Than Fear podcast on your favorite podcast platform.