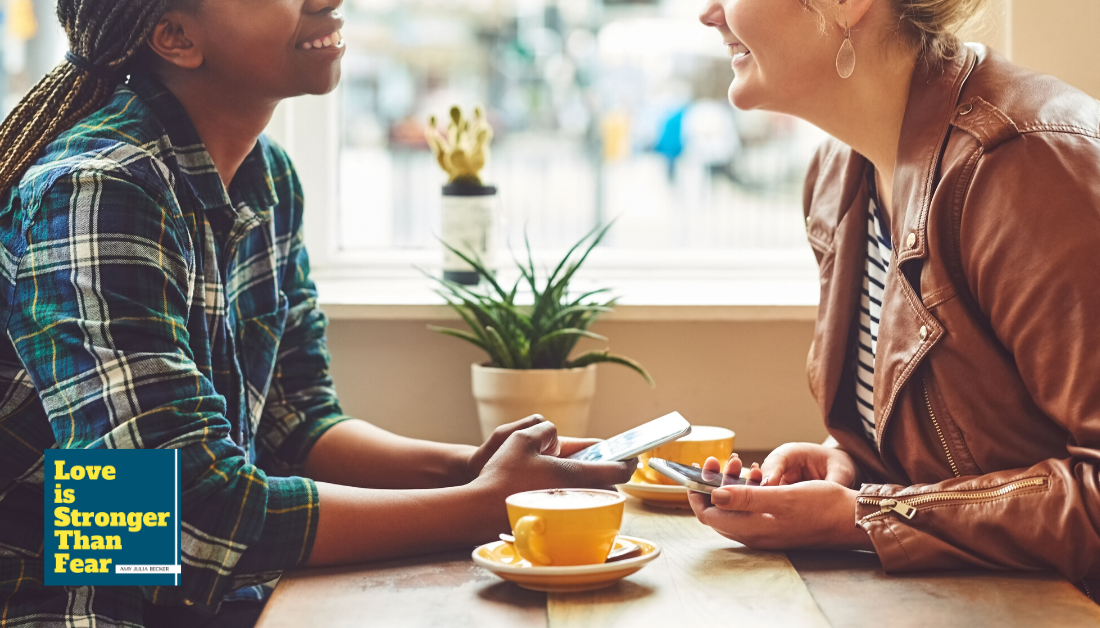 Are you looking for a safe place to talk about race, class, and social divisions? Do you want to learn more about these topics? Do you want a way to talk with friends and family? Do you want to hear the stories of real people and not just the news and statistics?
The death of George Floyd and the subsequent protests that swept across the nation have prompted thousands and thousands of people to ask uncomfortable questions about American history and our current social situation. Thousands are longing for places to think and connect and respond. 
If you are one of those people, I want to invite you to join me in listening. Season 3 of Love is Stronger than Fear is based on my book, White Picket Fences.
The first episode will drop on Tuesday, with an interview with David Bailey. Over the next few months, I'll get to have conversations with people of color, people with disabilities, people who have grown up with wealth and in poverty, men and women, as we talk together about what it means to embrace our common humanity and celebrate our diverse identities. You can listen to the trailer (and share it!) via the player above or online here.
---
To read further with Amy Julia:
If you haven't already, please subscribe to receive regular updates and news. You can also follow me on Facebook, Instagram, and Twitter, and you can subscribe to my Love is Stronger Than Fear podcast and my Reading Small Talk podcast on your favorite podcast platforms.