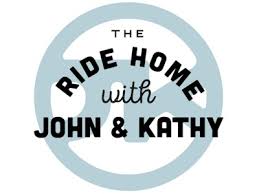 Listen to Amy Julia speak as a guest on a recent podcast
In my latest blog post, I listed ten recommended podcasts covering topics including race, justice culture and spiritual growth. If you're still looking for more, I recently had the opportunity to be a guest on The Ride Home with John and Kathy  radio show discussing the topic "How Do I Figure out Where to Go?" This conversation was based on a blog post I wrote a few weeks ago that you can read here. In the podcast we discuss decisions, discernment and listening to God.
You can find the June 11th conversation with John and Kathy as a podcast here.
The relevant section starts at about minute 12. I loved talking to them and was so touched to be asked on their podcast!
If you're interested in listening to other podcasts I have been on (including The Lucky Few Podcast discussing disability and Typology with Ian Cron talking about my enneagram type) you can see the full list here.