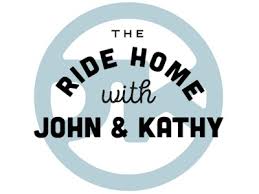 Listen to my interview on the John and Kathy Show here
I had the chance to talk with John and Kathy of the John and Kathy Show last week. I've appeared on their show a number of times in the past, but this was the first time I've gotten to talk about a piece of writing by my 13 year old daughter Penny.
They focused our conversation around Penny's words to a new mother of a baby with Down syndrome: "Do not be afraid," and from there we also talked about prenatal testing, the social reality of life with Down syndrome, the spectrum of abilities for kids and adults with Down syndrome, and the upcoming essays Penny will be writing for my blog. It was a fun but substantive 10-minute conversation, available here. I hope you'll take a few minutes and listen along!
If you're interested in listening to other podcasts I have been on (including The Lucky Few Podcast discussing disability and Typology with Ian Cron talking about my enneagram type) you can see the full list here.
If you haven't already, please subscribe to my newsletter to receive regular updates and news. You can also follow me on Facebook, Instagram and Twitter.