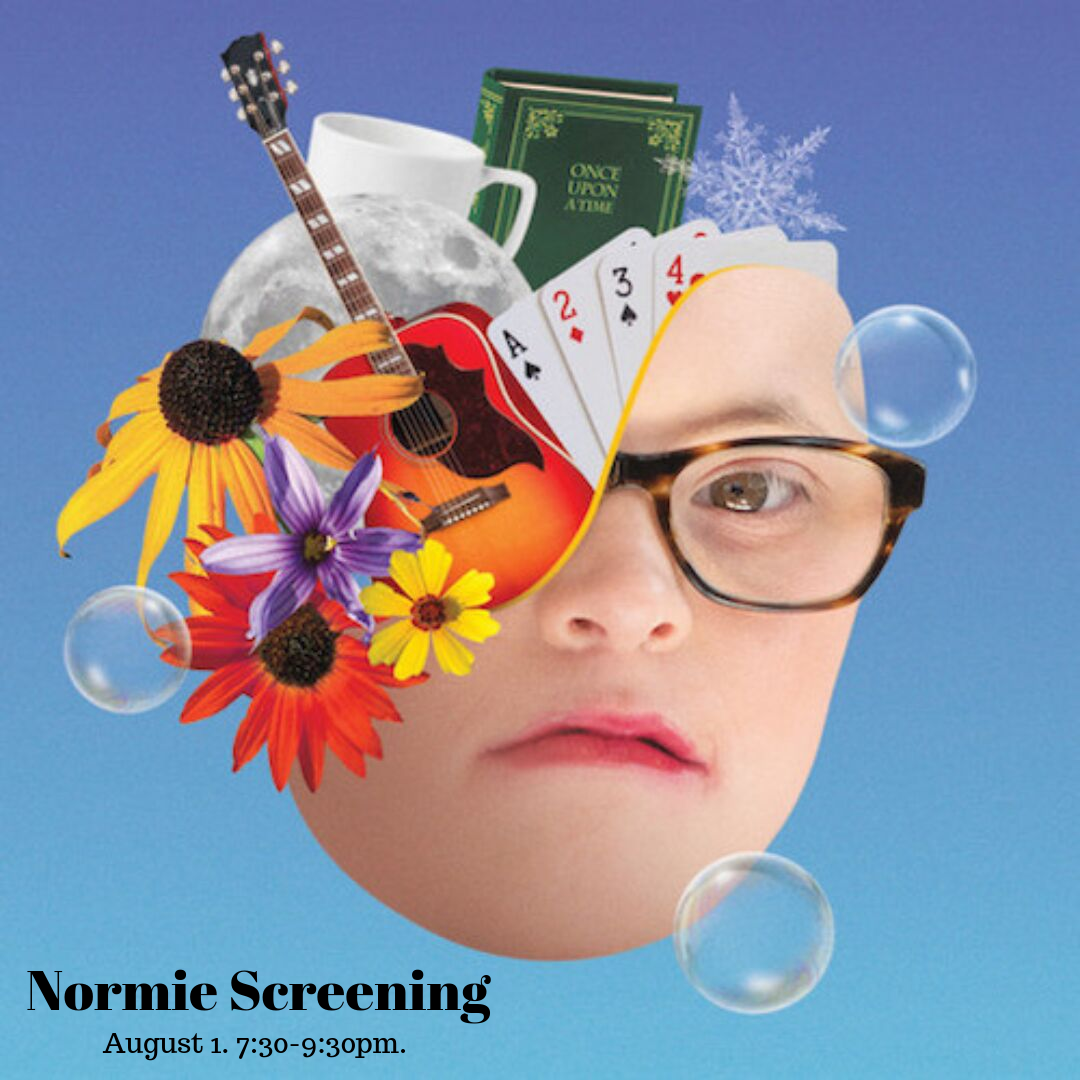 I experienced such deep joy at the Normie screening at the Five Senses Festival.
Not only did I get to sit outside under the stars in our lovely little town and watch a beautiful, poignant, funny, moving film about what it means to be a human wrestling with loneliness, belong, love, and limitations, but I got to do so surrounded by an intergenerational mix of people from all the corners of my life and beyond.
I had seen Normie before, but watching it on a big screen in the context of a group of people only made me appreciate this film more. The main character, Anne Marie, is a funny, honest, articulate, young woman who insists on grappling with some of the deepest questions of life and meaning and purpose. Yes, she has Down syndrome, and yes, that defines her in some ways.
But I would also call this a coming-of-age story about a young woman who–like so many of us–longs to be loved for who she is and also wrestles with doubts about whether God has a purpose for her and even self-hatred. Through interviews with her, her parents, other parents of children with Down syndrome (including us!), and a physician, a magician, and a pastor, this film takes us on a journey of self-discovery, connection, beauty, and love. I'm so grateful I got to participate in it and share it with our local community Thursday night.
As I mentioned, my family has a small cameo in the film, so keep an eye out in the trailer for Penny ballet dancing in a pink tutu! (see photo below, too)
Check out the Normie trailer here. And you can see additional clips of the film featuring me and my children here.
PS: You can also reach out to the film-makers about screening the film in your area. I'd love for as many people as possible to see Anne-Marie's story.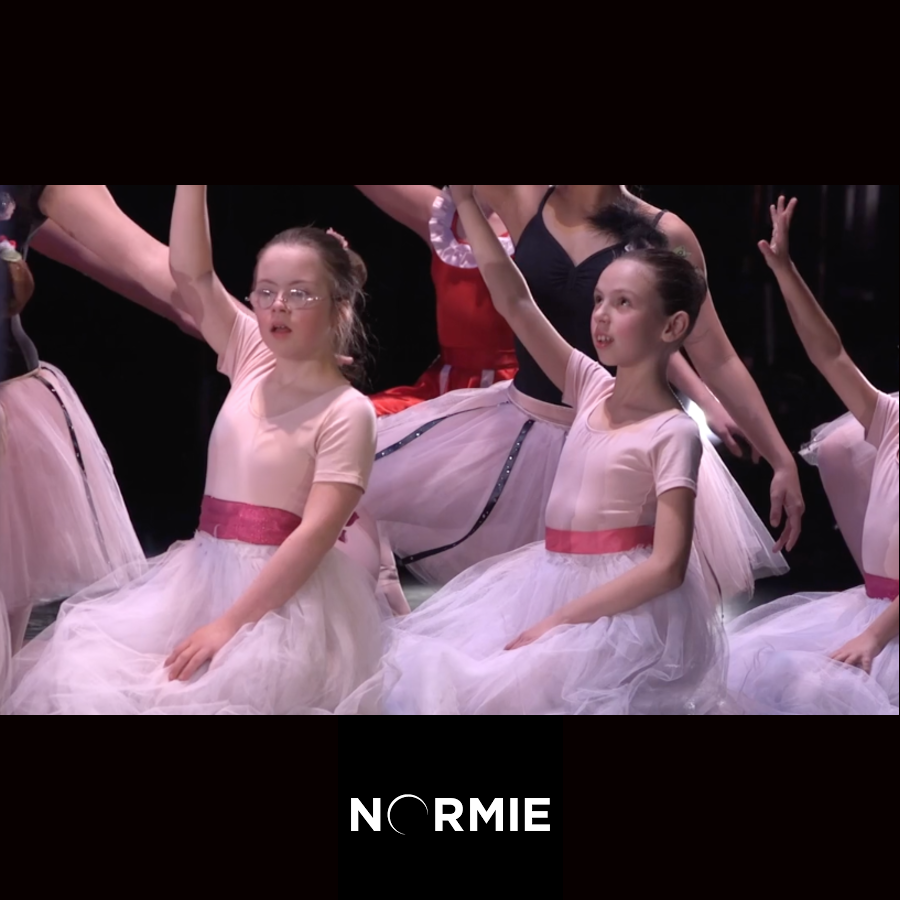 If you aren't already, please subscribe to my newsletter to receive regular updates and news. You can also follow me on Facebook, Instagram and Twitter.