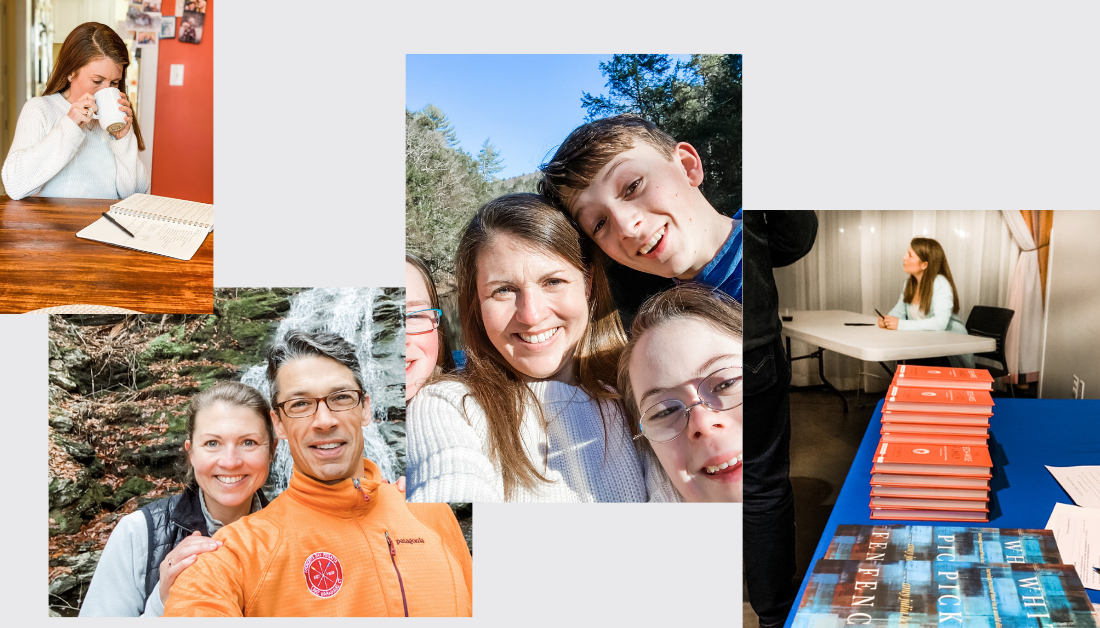 Let me introduce myself! Four things to know about me. I am: Mom to middle-aged children. Both spiritual and religious. A polite activist. Loving and hating the Whole 30. 
(Every so often, I try to reintroduce myself in this space. I'd love to hear from you about who you are and what you love too!)
Mom to middle-aged children

. Our kids are 10, 12, and 15. I was really not that great as a mom when they were younger. I learned and grew a lot, but the years of diapers and sleepless nights and playing Candyland were pretty brutal for me (as attested in my book

Small Talk

). This stage of parenting is a welcome relief.
.
Both spiritual and religious. When I was 15, I had a powerful experience where I heard the voice of God. After that, I read the Bible a lot. Later, I learned to pray. Later still, I became connected to a church community. For me, without religion, spirituality floats all over the place. But without spirituality, religion becomes an empty shell. (I wrote an e-book about this years ago, Why I Am Both Spiritual and Religious.)
A polite activist. When I started working on my last book, White Picket Fences, a memoir about privilege, I said to my husband, "I'm not an activist!" He said, "You're just a polite activist." I'm passionate about justice for people on the social margins. People with intellectual disabilities like our daughter Penny. People who experience homelessness or poverty. People who carry the weight of generations of racist policies and actions. And every so often, that activist streak comes out with a passion, like when I recently wrote an essay commending the prayer of a Black woman who asked God if she could "hate white people."
.
Loving and hating the Whole 30. Peter and I are currently on Day 19 of eating no dairy, sugar, alcohol, soy, beans, corn or grains (other than our weekly date night). I'm learning about my expectations for what food (and alcohol) will give me every day. I don't want to learn these things, but I'm also grateful for the way they invite me into deeper healing.
How about you? How would you describe your spiritual and religious practices? What are you passionate about? What are you learning?
---
To learn more with Amy Julia:
If you haven't already, please subscribe to receive regular updates and news. You can also follow me on Facebook, Instagram, Twitter, Pinterest, YouTube, and Goodreads, and you can subscribe to my Love Is Stronger Than Fear podcast on your favorite podcast platforms.