Penny, March 21 is World Down Syndrome Day. It's a day to celebrate the lives of people like you, who were born with Down syndrome. Can you start by telling everyone about yourself? 
I am 16 and I am a sophomore in high school. One of my favorite activities is dance, but I also love cheerleading. I love cheer and making new friends on the team. 
---
What kind of person do you want to be when you grow up? 
When I grow up I want to be in the athlete range. Cheer or dance. I would want to live someplace warm like Florida, Hawaii or California. In my future life, I see myself having a boyfriend. 
---
You know that Dad and I felt scared when you were diagnosed with Down syndrome, and that we aren't scared anymore. In fact, we could not be more grateful for you exactly as you are. But I'm wondering how you feel about having Down syndrome? 
I feel whenever someone mentions to me about having Down Syndrome that people more out in public like the groccery store will look at me weird or just give me a weird look. I am used to it but I wish that didn't happen. Otherwise, I don't think about it. 
---
What makes your life different from your typical peers because of having Down syndrome? 
I am more physically flexible than my friends. (I feel like that is the biggest difference). But other than that, sometimes making new friends can be a little hard. 
---
Is there anything that seems more challenging for you? 
The thing that is challenging the most for me right now is learning how to do dishes. 
---
What are some of your gifts and abilities?
One of my gifts is encouraging people. For example, when I was on the cheer team I noticed our team was down on ourselves because of a bad halftime that we had. So I suggested some team bonding and we actually got together and had a team dinner and that really helped our team get back together again. 
---
One of the things we do every night is pray together. I'm wondering if you've ever experienced God answering prayer? If you have, can you tell us about that?
God has answerd prayer when we were praying about making new friends it actually worked. I have new friends in the cheer world and in my regular life. I have a group of friends that I didn't think I would actually have.
---
You sometimes write new parents who are having babies with Down syndrome. What would you like new parents to know about life with Down syndrome? 
You don't have to be worried. My parents were worried the moment I was born but they eventually realized they didn't have to be. Now my parents are happy I am in their life. I love them both equally. I am happy with my life. Last year was a rollercaster of emotions in my life. But I love my life and nothing will break that.
---
We love you so much, Penny, and we are so glad that you are in the world exactly as you are. We celebrate you today!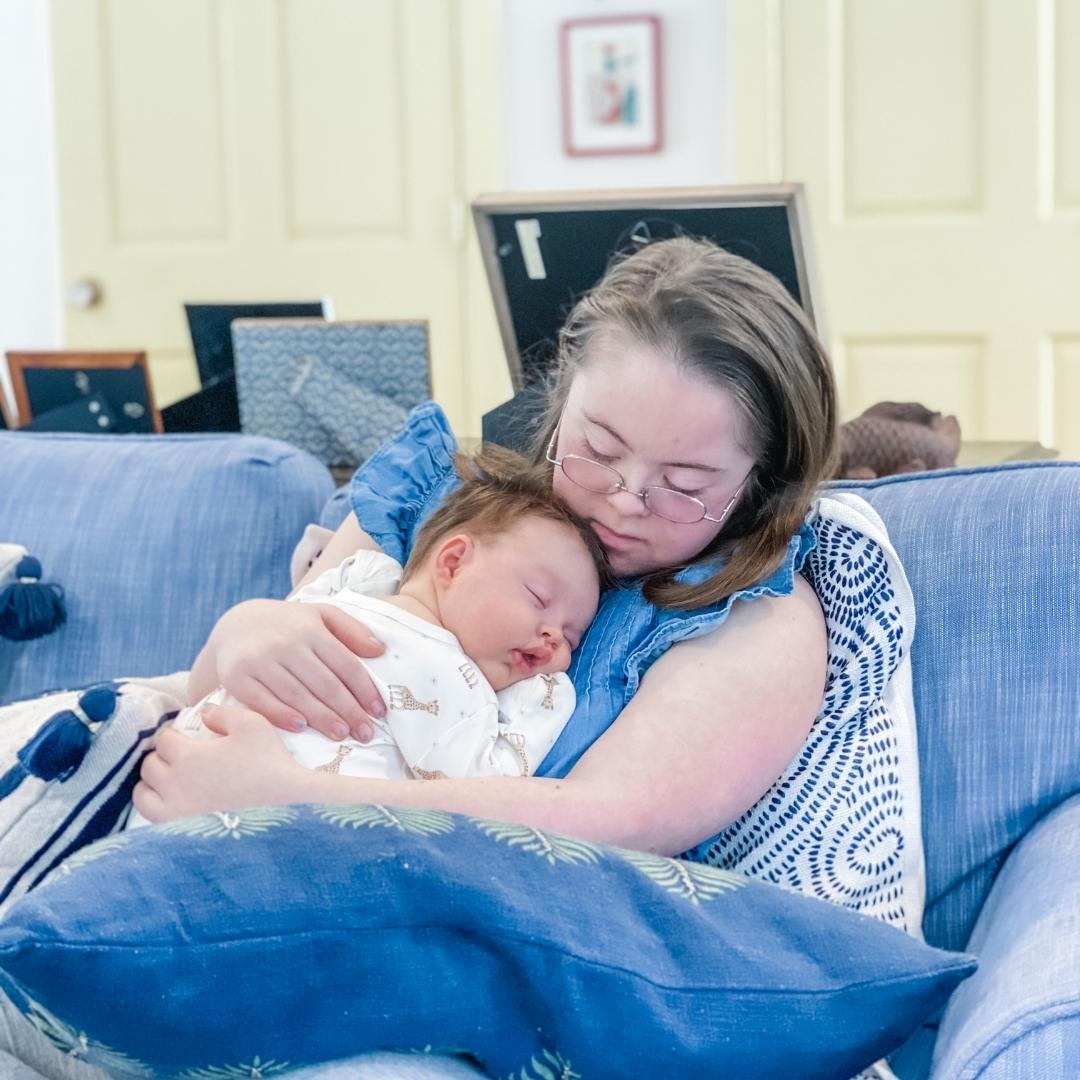 ---
More with Amy Julia:
If you haven't already, you can subscribe to receive regular updates and news. You can also follow me on Facebook, Instagram, Twitter, Pinterest, YouTube, and Goodreads, and you can subscribe to my Love Is Stronger Than Fear podcast on your favorite podcast platform.