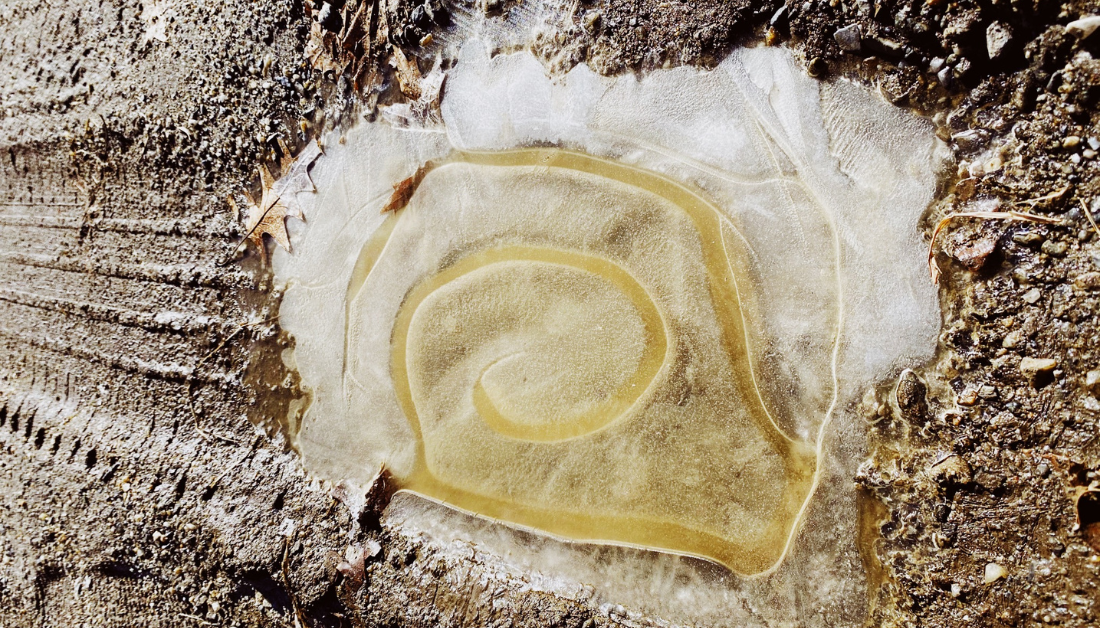 Here in western Connecticut, we walk outside and still encounter persistent, crackly, frozen-into-ice snow on the ground. A park ranger informed me on Sunday that the ice on the lake is 15 inches thick. (I believed him after he then drove away from me, on the lake, in his pickup truck.) The temperature at night dips into the 20s, but spring is coming. 
But I watched a pair of bluebirds dart across the road yesterday. Peter and I hiked up a small mountain and marveled at the beauty of the thawing waterfall. The muddy roads are thawing and then freezing again in their own acts of creative expression. Every day brings more light, more warmth, more signs of spring. 
We are still wearing masks. We are still wondering what these Covid variants will do. We are still socially distanced. 
But the vaccine is making progress. We get to visit with my parents—both vaccinated—inside next week. Spring is coming.
---
To read more with Amy Julia:
If you haven't already, please subscribe to receive regular updates and news. You can also follow me on Facebook, Instagram, Twitter, Pinterest, YouTube, and Goodreads, and you can subscribe to my Love is Stronger Than Fear podcast on your favorite podcast platforms.