Happy 15th Birthday, William!
Henri Nouwen once wrote: 
Birthdays need to be celebrated. I think it is more important to celebrate a birthday than a successful exam, a promotion, or a victory. Because to celebrate a birthday means to say to someone: "Thank you for being you." Celebrating a birthday is exalting life and being glad for it. On a birthday we do not say: "Thanks for what you did, or said, or accomplished." No, we say: "Thank you for being born and being among us."

On birthdays we celebrate the present. We do not complain about what happened or speculate about what will happen, but we lift someone up and let everyone say: "We love you."
And so today, we lift up William and let everyone say, "We love you." 
We love you because of who you are, with your delight in geography and politics and all things Taylor Swift. We love you for your concern about getting things right and your ability to rest when you need it and your persistence in getting things done. We love you for the little boy you once were who fell asleep to marching bands and exclaimed with rapture about seeing a tuba. We love you for the young man you are becoming who asks the big deep questions about meaning and purpose and ethics and God and who desperately wants an Apple watch. 
We love you because you are among us. We celebrate you today. 
Happy birthday.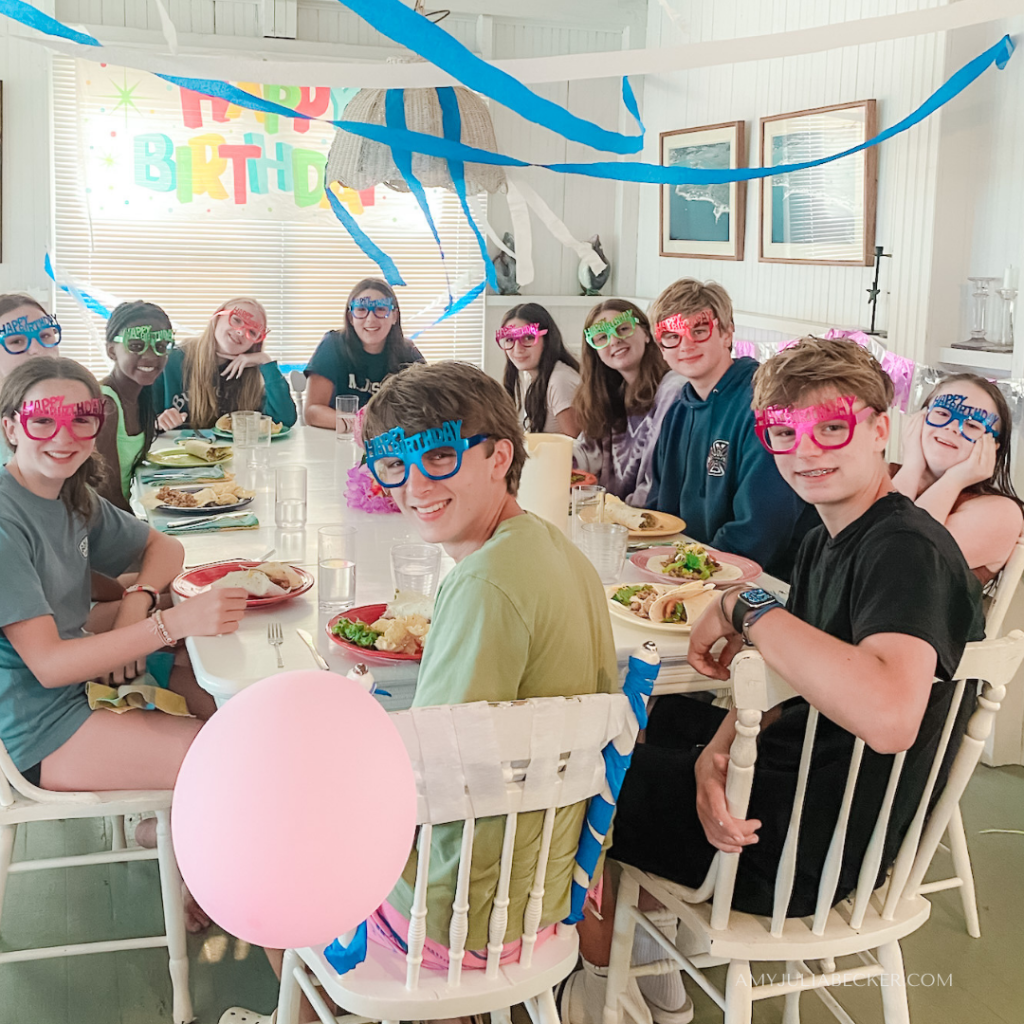 ---
More with Amy Julia:
Subscribe to my newsletter to receive regular updates and news. You can also follow me on Facebook,  Instagram, Twitter,  Pinterest, and YouTube, and you can subscribe to my Love Is Stronger Than Fear podcast on your favorite podcast platform.