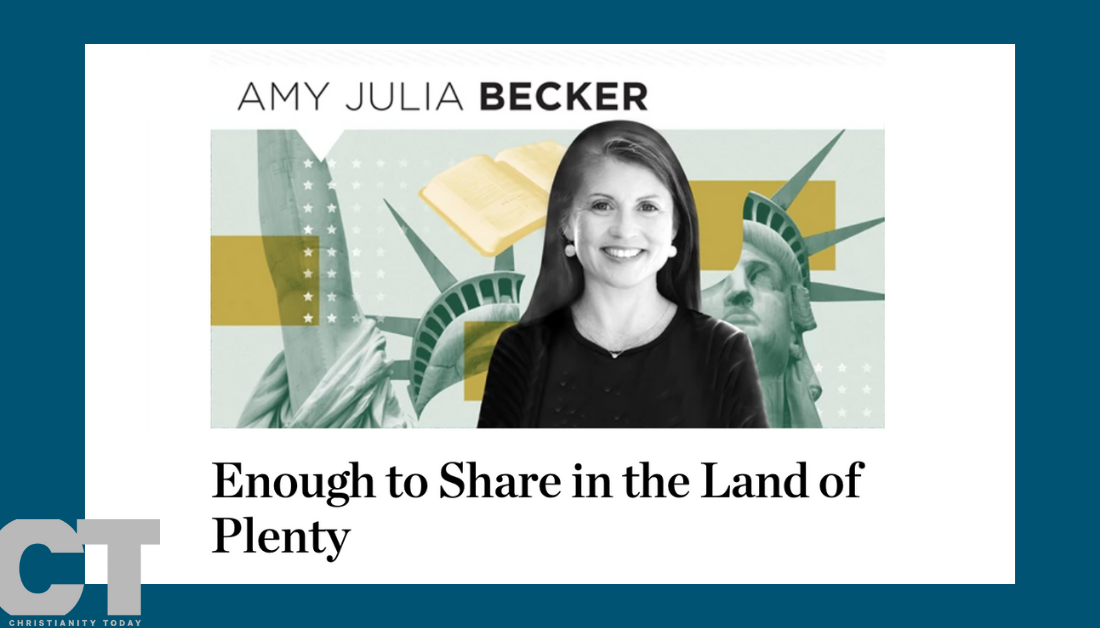 I write about love, peace, hope, and possibilities a lot. In the midst of a global conversation about disease, death, and despair, I worry about sounding like an unrealistic dreamer at best and a disconnected, out-of-touch jerk at worst. But I return again and again to the promises of God that I have experienced in my own life and that I have seen in the lives of others. I return to both the stories and the statistics that tell me hope changes things, peace is possible, and love endures.
Last fall, I had a chance to travel to El Paso, TX in order to gain a more comprehensive and personal understanding of what's happening on our border with Mexico. In addition to a series of blog posts I wrote back in September about what I learned on that visit, I had a chance to write for Christianity Today about God's abundant provision for those in need, even in this season of COVID-19. As I write there, 
Even now, Christians are called to believe in the ongoing story of God's abundant love for all people and God's invitation to extend that abundant love even if it comes at a cost. The cost will not outweigh God's provision. We hand to Jesus what "belongs" to us, with no guarantee that it will come back to us. But then we experience the miraculous reality that when we human beings decide to share, not only is there enough, but those acts of generosity spark human connection, gratitude, and joy.
To read more, go to Enough to Share in the Land of Plenty, which appears as one of five essays about US immigration policy.
---
Resources
To read further with Amy Julia:
If you haven't already, please subscribe to receive regular updates and news. You can also follow me on Facebook, Instagram, and Twitter, and you can subscribe to my Love is Stronger Than Fear podcast and my Reading Small Talk podcast on your favorite podcast platforms.