"Limitations, properly understood, lead to love."
I don't always live as though I believe those words. I would often like to overcome limitations rather than accept them. But those words also might be my favorite line from my book, Small Talk: Talking with my Children about What Matters Most. The book turns 9 today (although the audiobook is only a few months old, recorded by yours truly)! 
This is the book I call my parenting memoir, about how I was holding on to my old way of life, then letting go of it all (and making a mess of that) and then growing up into a new way of being. 
If you are in a season of spending more time with little ones than you thought you were signing up for, in a time of pressing up against your own limitations and wondering if love could ever be—somehow—related to them, in a moment of feeling like the ordinary hard stuff of life is just too much–Small Talk is for you. You can help me celebrate by buying a copy or sharing word of this book with a friend today!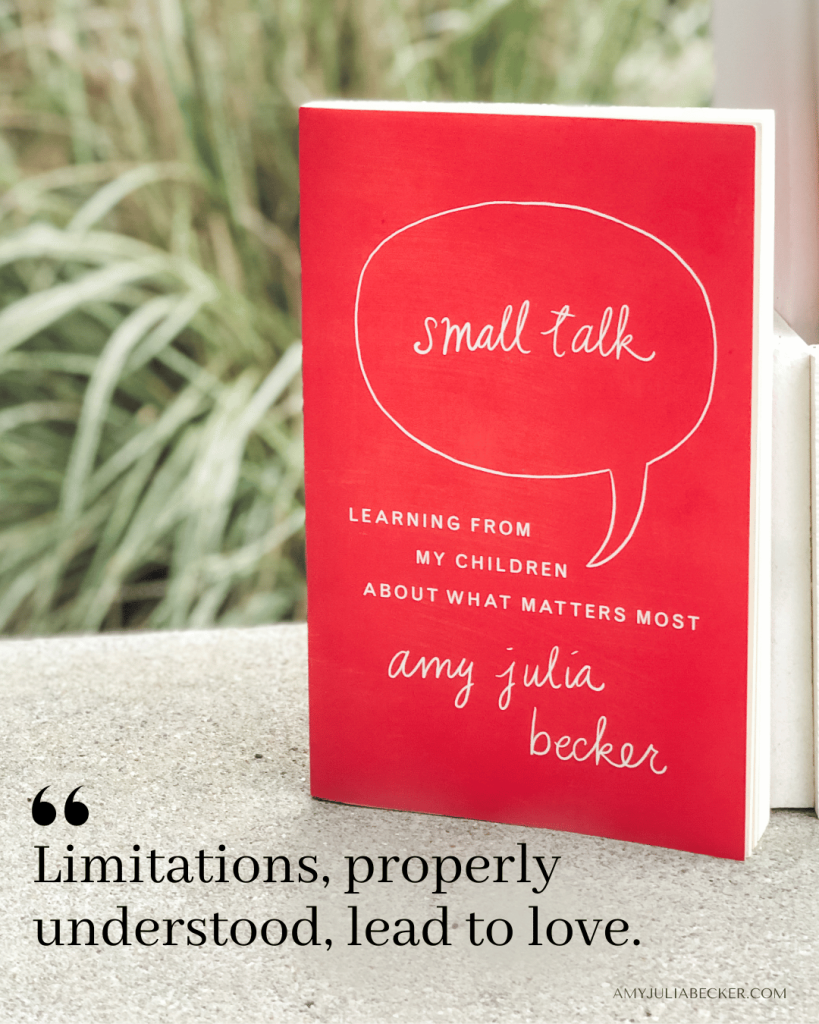 ---
More with Amy Julia:
Subscribe to my newsletter to receive regular updates and news. You can also follow me on Facebook,  Instagram, Twitter,  Pinterest, and YouTube, and you can subscribe to my Love Is Stronger Than Fear podcast on your favorite podcast platform.