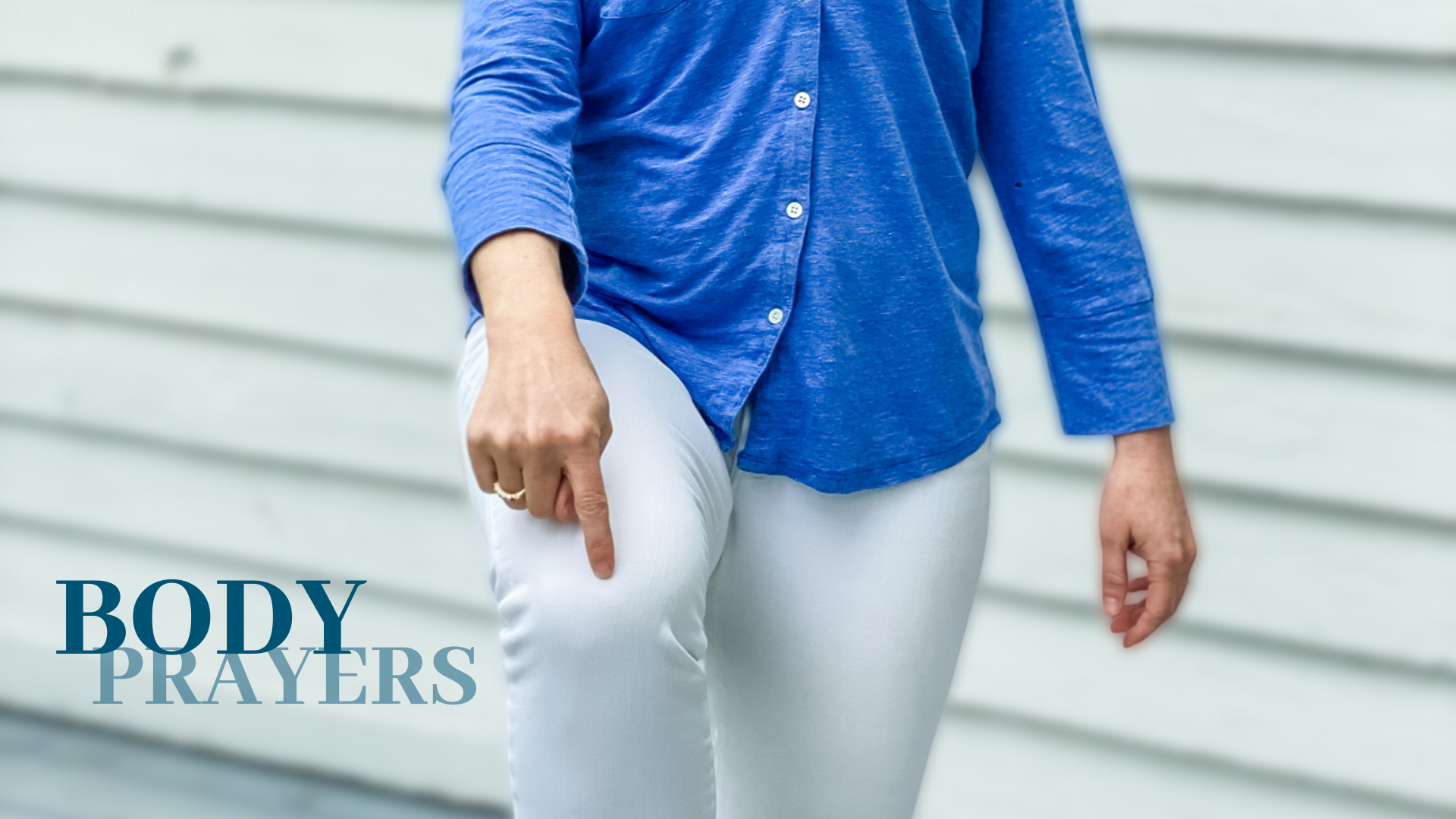 Sometimes I am afraid of the future. And afraid that my future will be harmed or diminished if my husband's future goes well. One time, it was my knees that helped me see this truth. Peter and I were standing in the kitchen talking about this wonderful opportunity he had been given to speak on a panel about character and education alongside David Brooks.
I was leaning against the kitchen island, and as we talked, my knee began to throb. I didn't tweak it. I hadn't moved. But my knee alerted me to the feeling I wasn't willing to feel. I was happy for his opportunity. Which at first led me to deny my fear that his success would cut off similar possibilities for me, fear that I would be left behind, immobilized.
More recently, my left kneecap has burned with a firey stinging sensation, where even the gentlest touch, the brush of a piece of fabric, can cause me to yelp or wince. This pain emerges most often while running—only one side, at seemingly random times. But I have learned over the years to suspect my burning kneecap has more to tell me about the state of my soul than about physical harm. It invites me to pray that I would trust God for the future. 
---
Body Prayer
: Knees
Knees move us forward. We also kneel down in prayer. 
Bible Verses:
"Trust in the Lord with all your heart and lean not on your own understanding. In all your ways acknowledge Him and He will make straight your paths." (Proverbs 3:5-6)

"Keep in step with the Spirit." (Galatians 5:25)
Prayer:
What prayer could I bring to my body?
May I keep in step with the Spirit.

I trust your plans for my future.
If you're new to body prayer or want to read more body prayers in this series, go here.
---
Learn more with Amy Julia:
If you haven't already, you can subscribe to receive regular updates and news. You can also follow me on Facebook, Instagram, Twitter, Pinterest, YouTube, and Goodreads, and you can subscribe to my Love Is Stronger Than Fear podcast on your favorite podcast platforms.