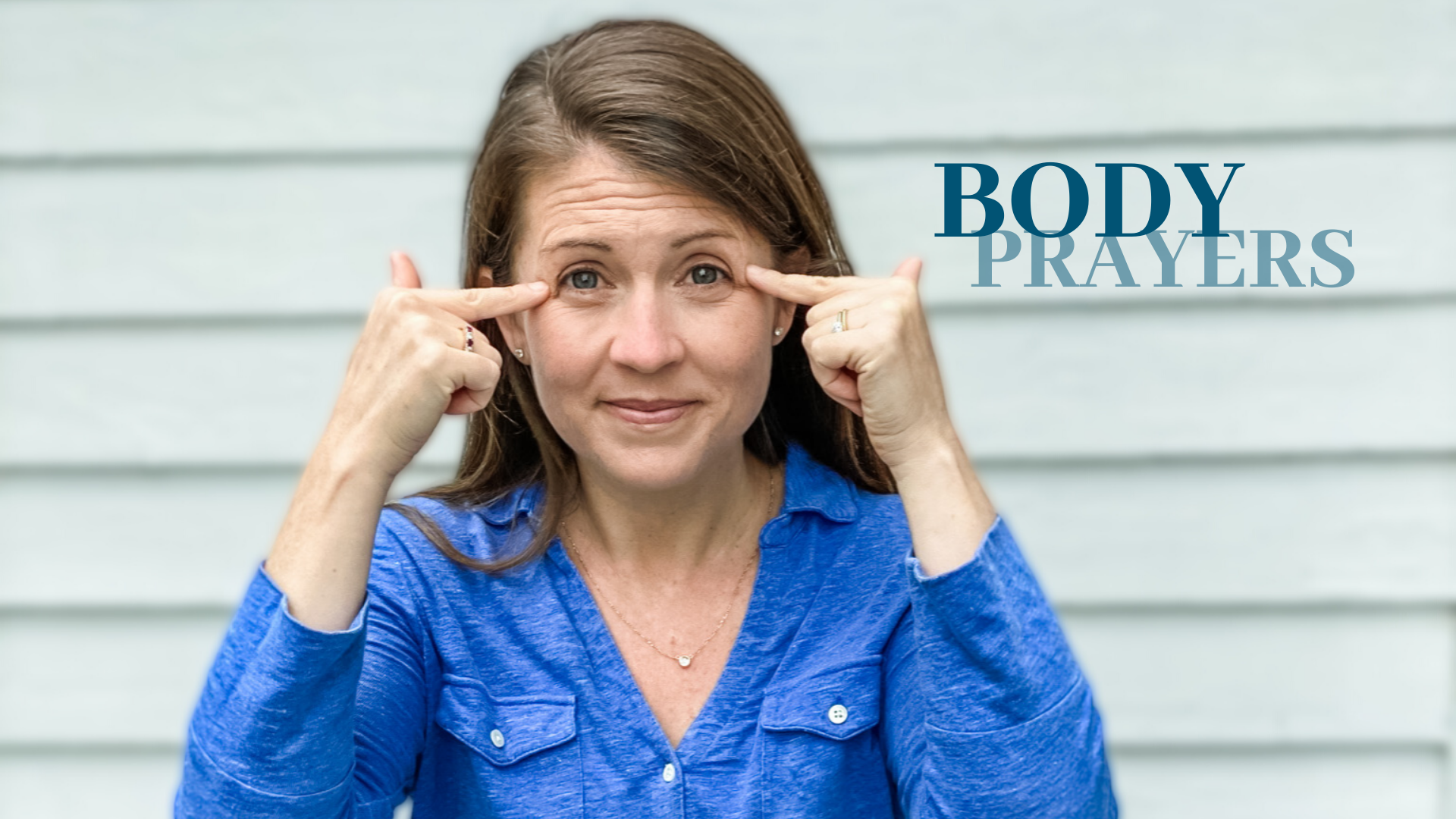 Last summer, a few months into Covid, my eyes started itching. Soon, little dry red patches appeared around them. In terms of connecting my body to my mind and heart, it didn't take me long to wonder whether I was irritated with what I saw inside myself. There was lots not to like—the way I was letting our kids be on screens, the way I was drinking wine every single night, the way I was short-tempered with others and myself. 
But I couldn't summon up the energy to pray about it. Instead, I went to the dermatologist. She told me my condition was associated with stress and prescribed an eye cream that alleviated the itching. She and I both knew the cream was a bandaid that didn't address the root of the problem. 
It's almost a year later, and I still have little flare-ups. I still use that eye cream. But I also take my red, itchy eyes as an invitation to pray. I pray for the ability to see what God sees when I look at myself. I pray that I can learn to see myself with radical acceptance, love, grace, and compassion instead of judgment. 
---
Body Focus
: Eyes
The eye represents both what we see inside ourselves and what we are afraid other people might see about us. 
Bible Verse
: 
For your steadfast love is before my eyes, and I walk in faithfulness to you. (Psalm 26:3)
Prayer
: 
What prayer could I bring to my body?
Help me see what you see.

Help me see others in light of your love.

Help me see myself in light of your love.
If you're new to body prayer or want to read more body prayers in this series, go here.
---
Learn more with Amy Julia:
If you haven't already, you can subscribe to receive regular updates and news. You can also follow me on Facebook, Instagram, Twitter, Pinterest, YouTube, and Goodreads, and you can subscribe to my Love Is Stronger Than Fear podcast on your favorite podcast platforms.