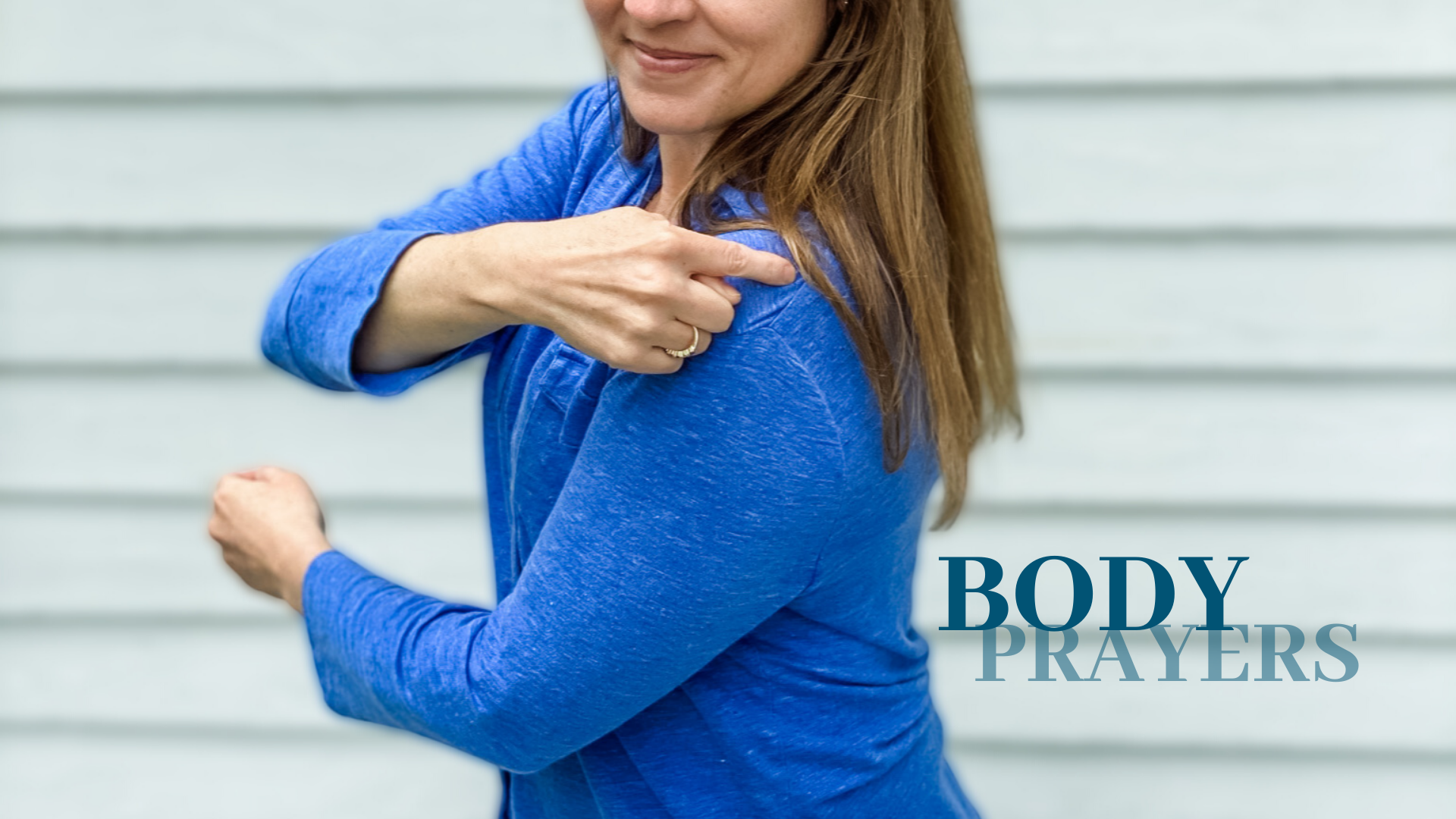 A few months into the Covid-19 pandemic, my back became a board. So tight I thought it might just crack open. And all my friends were saying the same thing—I need to see the chiropractor…I threw my back out…I can't figure out what I did to my back. The Wall Street Journal even ran an article about how the chairs we were using to do work from home were causing strain on our backs. 
For me, it wasn't my chair that was the problem. I've always worked from home. It was the news that our kids weren't going back to school. And the possibility they wouldn't be going to camp. And the reality that Covid was a bigger deal, a graver threat, than I had been willing to believe until that moment. 
My back pain was an invitation, yet again, to pray for trust. It was an invitation to lean into love rather than fear. 
---
Body Focus
: Back
Tightness throughout our back can be a physical attempt to brace ourselves in fear of future shock. 
Bible Verse
:
"God brought me out into a spacious place. God rescued me because God delighted in me." (Psalm 18:19)
Prayer
: 
What prayer could I bring to my body?
Help me to live in love, not fear.

Bring me into a spacious place, God.

Help me to trust you with my future.
If you're new to body prayer or want to read more body prayers in this series, go here.
---
Learn more with Amy Julia:
If you haven't already, you can subscribe to receive regular updates and news. You can also follow me on Facebook, Instagram, Twitter, Pinterest, YouTube, and Goodreads, and you can subscribe to my Love Is Stronger Than Fear podcast on your favorite podcast platforms.