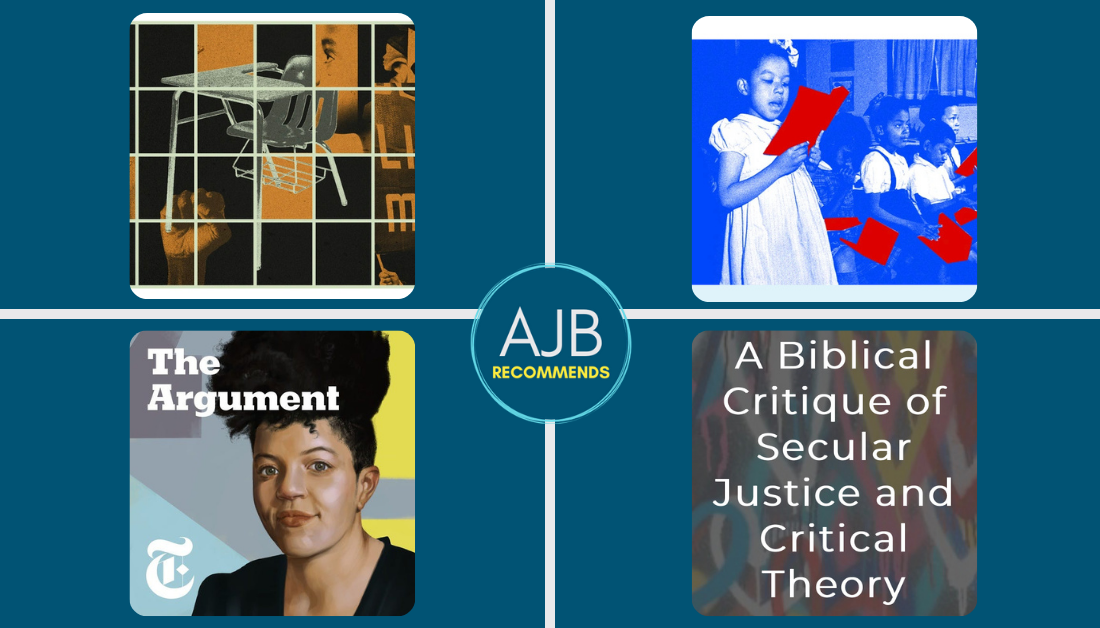 Parents are worried about their kids learning Critical Race Theory in the classroom. Some are concerned about indoctrination. Some are worried about kids only learning the negative aspects of American history. And some want to whitewash our national story. 
In the midst of this mix of motives and messages, I'm grateful for writers and thinkers who help me consider the ideas around Critical Race Theory (CRT), anti-racism, and justice, both as it relates to our kids and to us as adults:
Critical Race Theory in Schools
Conor Friedersdorf has written a few pieces for the Atlantic that help frame the problems and possibilities in teaching versions of CRT in schools. Here he interviews Erin McLaughlin about viewpoint diversity, and here he interviews Ndona Muboyayi about the anti-racist curriculum at her kids' elementary school in Evanston, IL.
More Than Anti-Racism
Jarvis R. Givens has also written for the Atlantic about how teaching must incorporate more than anti-racism. He writes about his own education as a child with Black teachers:
"Many African American teachers have strived to model an image of Black life not wholly contingent on the external elements of whiteness and white supremacy. Black life has always been, and must continue to be, concerned with more than such defensive posturing. To make anti-anything the total concern of one's teaching would be to concede that our lives have no meaning without that which we refuse. Like Black educators before them, my teachers worked diligently to equip students with critical resources for reading the world and our lives against the grain. They also modeled for us how our dignity and self-worth might be set apart from our material circumstances."
Compassionate Anti-Racism
For a talk about "compassionate anti-racism," Chloe Valdary considers how love can help repair social inequality in this Ted Talk. 
CRT: Something New and Different
I also appreciated John McWhorter's comments on The Argument about how Critical Race Theory has become something new and different and what the problems and possibilities are in trying to teach it in schools. 
Biblical Understanding of Justice
Finally, as a basic short primer on a Christian perspective on how CRT compares to a biblical understanding of justice, I appreciated Tim Keller's essay.
---
Learn more with Amy Julia:
If you haven't already, you can subscribe to receive regular updates and news. You can also follow me on Facebook, Instagram, Twitter, Pinterest, YouTube, and Goodreads, and you can subscribe to my Love Is Stronger Than Fear podcast on your favorite podcast platforms.