I've teamed up with some incredible authors for an 11-book giveaway! Enter for a chance to win ALL ELEVEN of these books, which are about personal, spiritual, and social healing.
In Gratitude
This giveaway is in gratitude to all these other authors who are participating in the healing work of love in this world through their diverse words, whether it is Dominique Gilliard teaching us about the way restorative justice heals communities or Heather Lanier describing the invitation to healing that having a daughter with an unexpected diagnosis offered or any of these other women and men writing about different aspects of healing. My own book, To Be Made Well, comes out next week, so the winner will also receive my thoughts on how we all are invited to receive and participate in the healing love of Jesus.
To enter, go to this post on my Instagram and follow the instructions. (Giveaway ends March 12, 2022)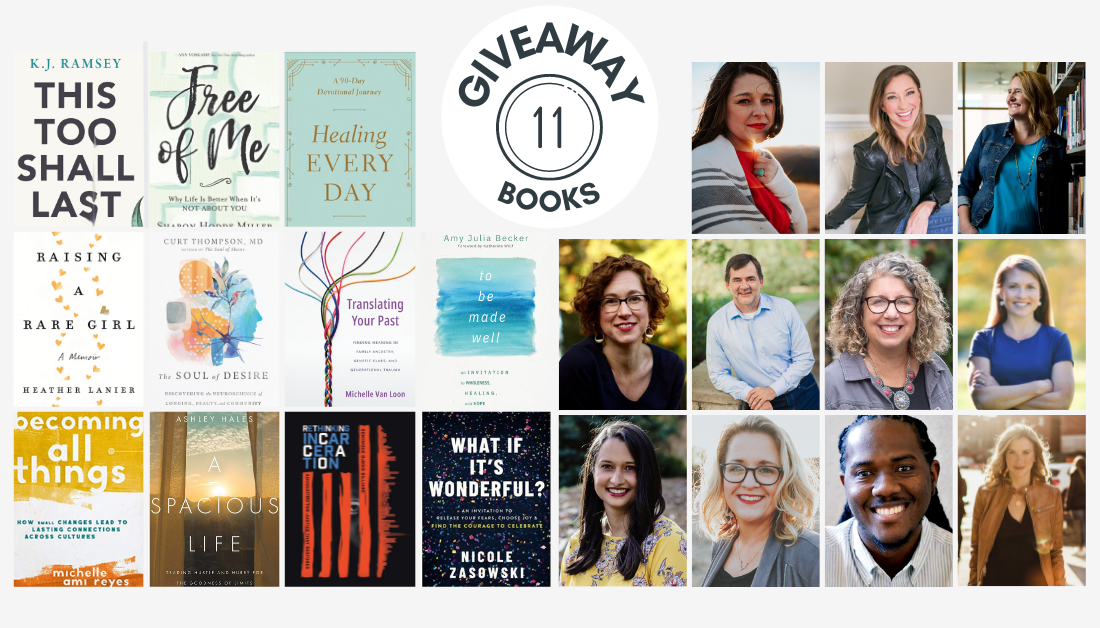 ---
Books Included in the Giveaway
---
More with Amy Julia:
This post contains affiliate links.
If you haven't already, you can subscribe to receive regular updates and news. You can also follow me on Facebook, Instagram, Twitter, Pinterest, YouTube, and Goodreads, and you can subscribe to my Love Is Stronger Than Fear podcast on your favorite podcast platform.