What is a disabled life worth? Every so often, people accidentally say the thing out loud. In this case, it was the Democratic Committee Chair for a city in Massachusetts. He was arguing against allowing a crisis pregnancy center to come to the city, and he explains why: 
"Our fear is that if an unqualified sonographer misdiagnoses a heart defect, an organ defect, spina bifida, that becomes a very local issue because our school budget will have to absorb the cost of a child in special education, supplying lots and lots of special services to children, who were born with the defect."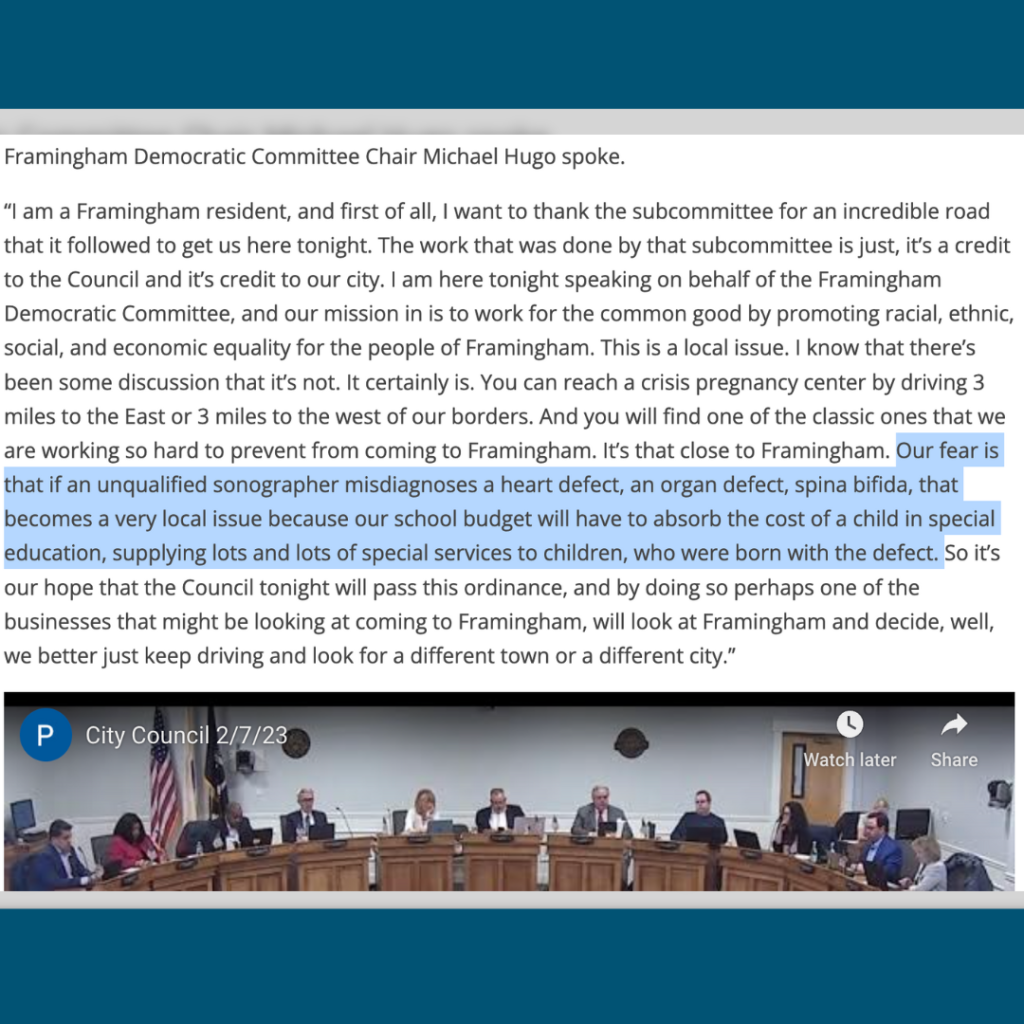 In other words, he assumes that women will choose abortion if they have a prenatal diagnosis of any of these conditions. And he is fearful that if they don't choose abortion, it will cost taxpayers a lot of money.
Ironically, he began his remarks with this statement: "our mission in is to work for the common good by promoting racial, ethnic, social, and economic equality for the people of Framingham."
In the name of the common good and equality, he advocated against the births of babies with prenatal diagnoses that could result in various disabilities. Welcoming those children into the community would cost too much.
What is a disabled life worth?
The good news is that there has been an outcry—by Democrats and Republicans alike—against his words. 
The bad news is that many of us operate with a functional attitude toward other humans in which we do consider their worth based on how much it will cost society to care for them. 
The truth is that it costs a lot to be a human being surrounded by other humans. The truth is that all of us are burdens and gifts to one another. The truth is that welcoming babies of all sorts into the world asks a lot of us all.
And the truth is that welcoming all of us is worth it.
---
More with Amy Julia:
If you haven't already, you can subscribe to receive regular updates and news. You can also follow me on Facebook, Instagram, Twitter, Pinterest, YouTube, and Goodreads, and you can subscribe to my Love Is Stronger Than Fear podcast on your favorite podcast platform.