Everyone who became involved in the Civil Rights movement under Martin Luther King's leadership was asked to sign their name to King's Ten Commandments of Non-violence (see photo below). Those commandments begin with the words "Meditate daily on the teachings and life of Jesus." The other nine commandments flow from these teachings. They include prayer, non-violence, and serving others in love. Dr. King wanted voting rights and measures to reduce poverty and fair pay for workers. And he saw those pragmatic things emerging from Jesus' view of what life on earth should look like. He saw them as a material manifestation of the spiritual reality of what happens when human beings follow God's way. 
Social justice movements often endure scorn from some segments of society for pursuing Jesus' vision of how the world should be. Individuals who make moral choices that go against the cultural norms endure scorn from a different segment of society for their religious postures.
Jesus here says that God is still present, that God's blessing still flows upon those people who are imprisoned and attacked and maligned:
Blessed are those who are persecuted because of righteousness, for theirs is the kingdom of heaven. Blessed are you when people insult you, persecute you and falsely say all kinds of evil against you because of me. Rejoice and be glad, because great is your reward in heaven, for in the same way they persecuted the prophets who were before you. (Matthew 5:10-12)
We look back on Dr. King now with reverence. We created a national holiday in his honor. But he was highly unpopular in his own time and place. He experienced false accusations and cynicism from other Black leaders as he insisted on non-violent protest against the injustices of white supremacy. I'm reading Jonathan Eig's King: A Life right now and learning about how intense the persecution was, year after year. King lived through one stabbing, received death threats to himself and his family, and ultimately died far too young at the hands of an assassin.
Dr. King had a vision of God's kingdom. He followed Jesus' way of non-violence. And he died as a result. He too, according to Jesus' words, was blessed. Dr. King was able to live under the threat of death because he lived with the assurance of God's presence. The Rev. Dr. Martin Luther King Jr. lost his life because he pursued God's vision of a good life. Jesus calls him blessed.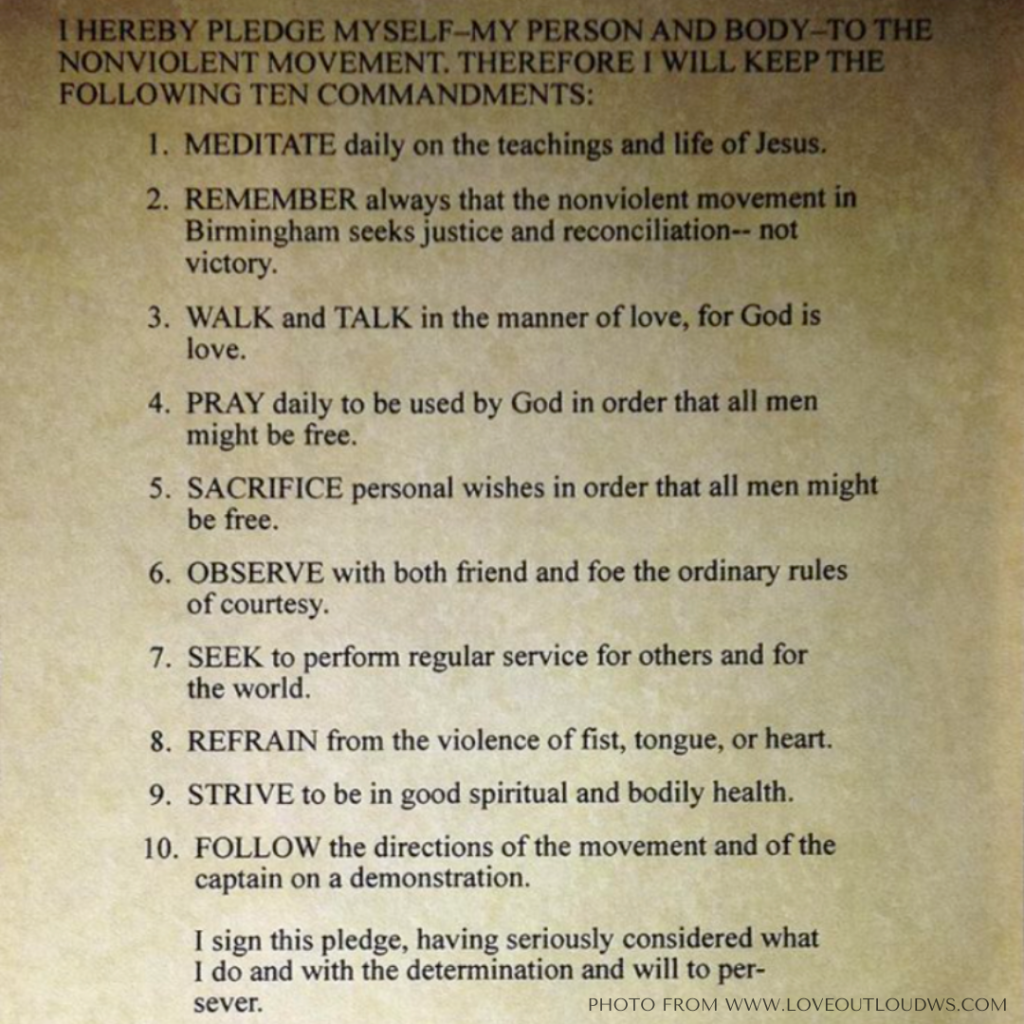 ---
More with Amy Julia:
Life to the Full | Sermon on the Mount Beatitudes Series
Subscribe to my newsletter to receive regular updates and news. You can also follow me on Facebook,  Instagram, Twitter,  Pinterest, and YouTube, and you can subscribe to my Love Is Stronger Than Fear podcast on your favorite podcast platform.