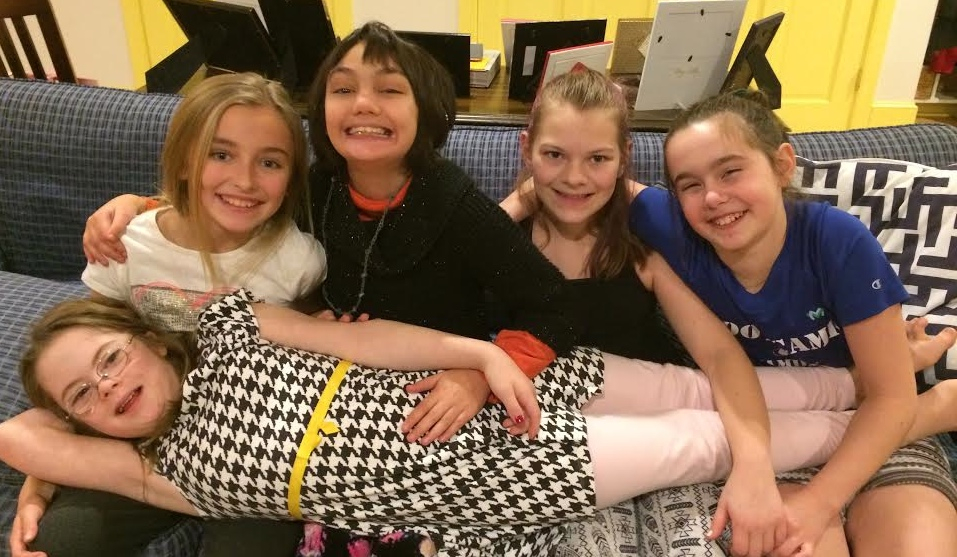 Dear friends,
Last week I told our kids that today is World Down Syndrome Day, a day across the globe to celebrate the lives of those living among us with Down syndrome. Marilee promptly suggested that Penny should receive breakfast in bed, presents, and no chores for the day. William promptly protested that he doesn't have a comparable day of leisure and celebration. Penny just shrugged.
I've written for two different publications today about what we celebrate when we celebrate Down syndrome. For Christianity Today, I've reflected on the temptation to defend Penny's life because it is useful rather than because it is valuable. For OnScripture, I've written about the temptation to see people with disabilities as object lessons rather than those who share in our common humanity.
In both cases, as much as I try to ground my thinking in ethics and data and theology, I know that my passion for this topic emerges most of all out of our own lived experience with a little girl who was diagnosed eleven years ago with Down syndrome. It would be easy to claim that I am biased, subjective, unable to see clearly because of my love for her. I've been struck recently, though, by the writing of the Apostle Paul about love and knowledge. He writes to the Philippians, "this is my prayer: that your love may abound more and more in knowledge and depth of insight…" and to the Galatians, "The only thing that counts is faith expressing itself through love," and again to the Corinthians, "If I have all knowledge…but have not love…I am nothing." Paul isn't discrediting knowledge, but he is saying that the only knowledge that matters is the knowledge that emerges out of love. Today is a day where a lot of people around the world are proclaiming the knowledge that has grown out of love for their children, sisters, brothers, and friends, the knowledge that people with Down syndrome are worth celebrating as they are.
Blessings,
Amy Julia