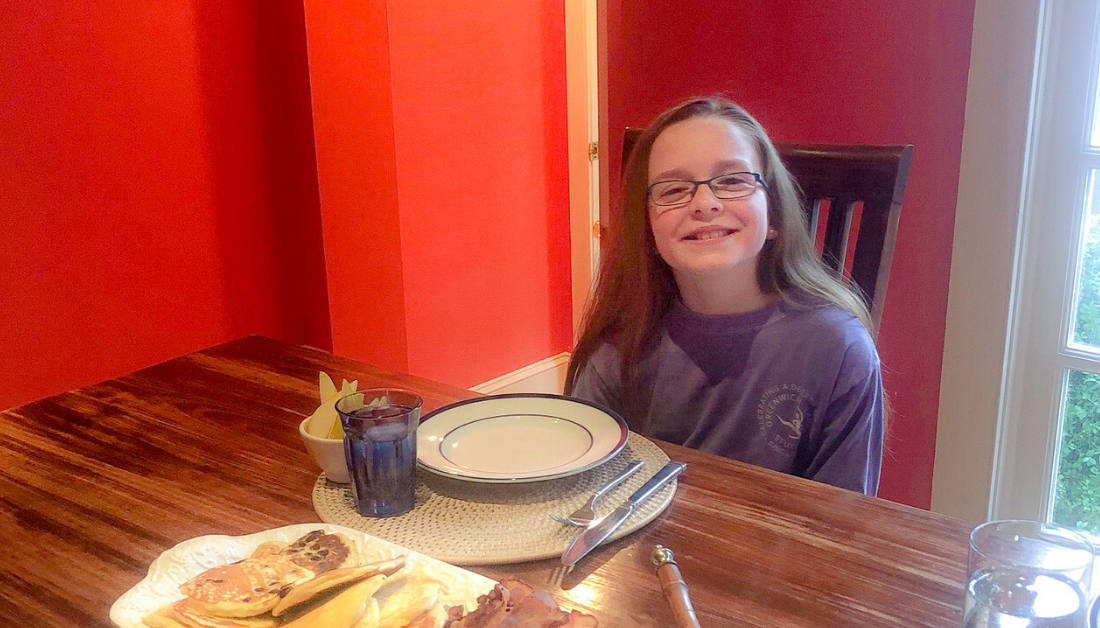 Meal planning with kids is an adventure! At the beginning of the week, I gave each child the chance to choose what we would eat for dinner one night. They get to plan the meal, select the food, and then they are responsible for helping me cook it. I'm loving the way their personalities shine into these choices:
William went first, with baked tilapia, tortellini, and roasted carrots. He is trying to reduce his carbon footprint by eating less meat.
Marilee was up next, with breakfast for dinner. Pancakes, bacon, eggs, and toast. She decided this should also involve everyone showing up for dinner in pajamas. She also decided it meant she should eat dinner for breakfast, so she made herself a box of mac n' cheese.
Penny went for the classic. Chicken parm with pasta and broccoli. The only problem is that our grocery stores have run out of chicken breasts, chicken thighs, and roasting chickens. We bought chicken tenders and I'm sure they'll be fantastic.
Give meal planning with kids a try!
If you haven't already, please subscribe to receive regular updates and news. You can also follow me on Facebook, Instagram, and Twitter.