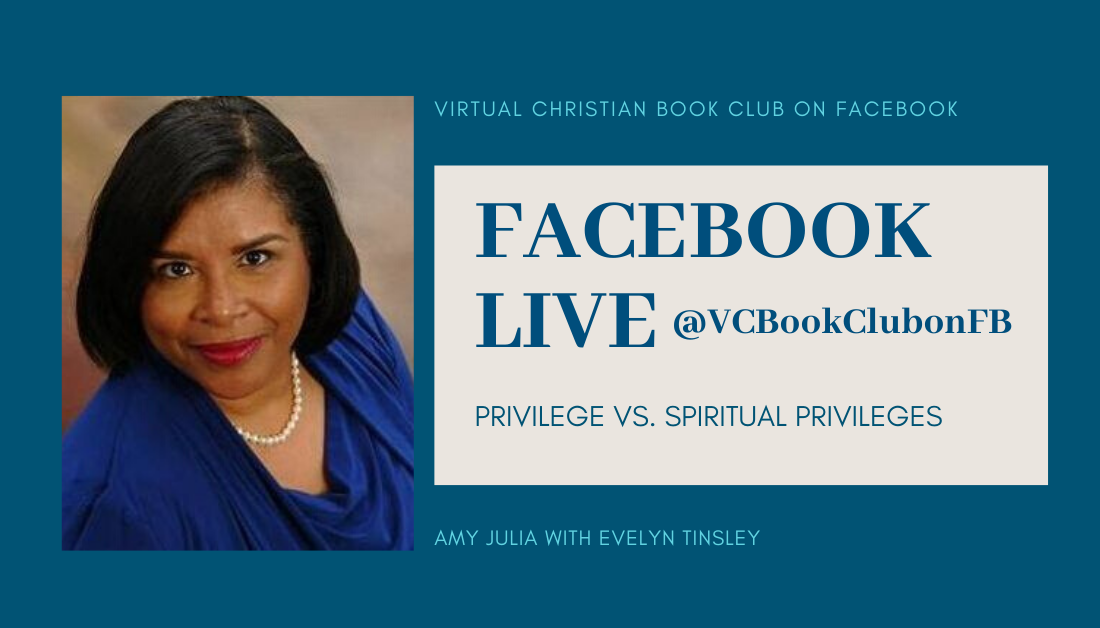 Privilege vs. Spiritual Privileges
Join Amy Julia and Evelyn Tinsley on Facebook live for a conversation about Privilege vs Spiritual Privileges and what happens next and time for Question/Answer.
Facebook Live: faacebook.com/groups/VCBookClubonFB
Date: July 14
Time: 11 AM
If you haven't already, please subscribe to receive regular updates and news. You can also follow me on Facebook, Instagram, and Twitter.