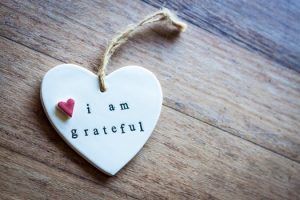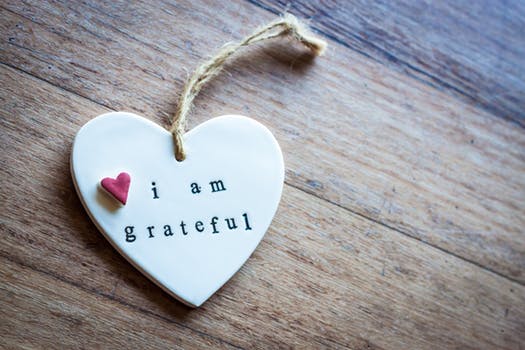 When Fear Becomes Gratitude

A few weeks ago, Penny and my mom had a conversation where Penny shut down. It happens every so often. We aren't sure whether she gets overwhelmed by an emotion or just can't express whatever she is thinking or feeling in words or if it is something else, but she gets really quiet and her big eyes get even bigger and she won't talk.

So later on that day, I asked her about what had happened, and she said, "Mom, can we write about it? Like, you can write your questions on a piece of paper and then I can write my answers."

So we sat side by side in the kitchen and went back and forth and she explained that when my mom told her they were going down the road, she felt sad because it would leave my dad all alone so she didn't want to go. She later took the paper to my mom so that Mom could understand it too.

Since then, we've had conversations about a boy on the bus who said something that made her feel uncomfortable, she's written with her teacher about her concerns before running a timed mile, and, most recently, a comment I made about Down syndrome. In that most recent exchange she asked, "Why were you and Dad scared when you found out that I had Down syndrome?"

In honor of this final day of Down syndrome Awareness Month, here's my reply:

"We thought Down syndrome would make you sick. We also didn't know anyone with Down syndrome, so we thought maybe you would be really different from us or that maybe we wouldn't be good parents for you. We were afraid that other people would be critical of us or make fun of us. Instead, we found out that people with Down syndrome live great lives–with lots of love and happiness. We found out that we love being your parents. We found out that you are a lot like us–you love reading, like me. You get distracted easily like your dad. There are also some differences and ways you have taught us things. You are a really hard worker and you don't get easily discouraged. You are more easy going than we are and more patient and joyful. You are really kind and set a good example for me with how you care for people."

Almost twelve years from the day Penny was born, I do not feel fear. I feel gratitude.