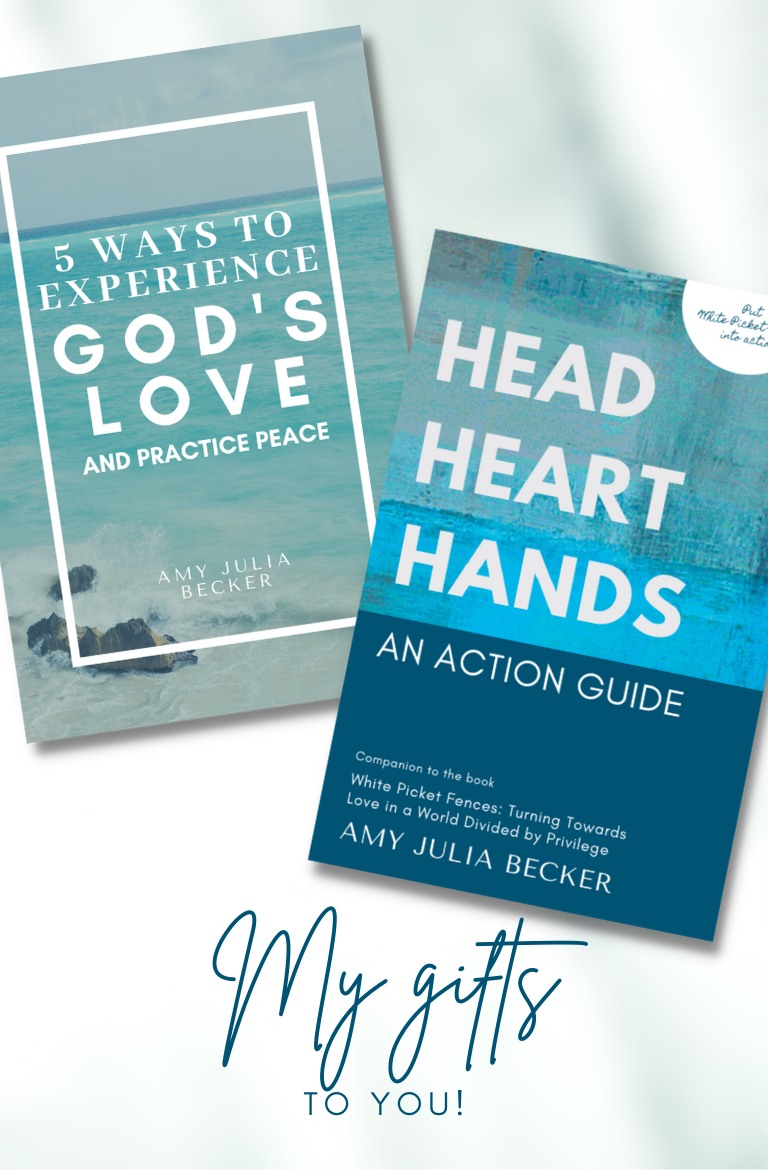 5 Ways to Experience God's Love and Practice Peace
You are the beloved. You have a purpose. You have an open invitation to receive so much love that eventually it not only nourishes and sustains you but even flows out to the people around you. This resource provides five ways to experience God's love and practice peace.
This action guide is designed to equip anyone who wants to respond to the harm of privilege. It walks through the problems of "fixes" and then offers ways to engage your head, heart, and hands. It equips and empowers you to participate in ongoing healing work (includes a one-page, at-a-glance summary).
Use the buttons below to request these resources!