I write true stories of hope and healing that reflect on faith, family, disability, Down syndrome, and cultural divides. My most recent book,
White Picket Fences: Turning toward Love in a World Divided by Privilege
 (NavPress, 2018) is a story about looking for ways to respond to privilege with love rather than shame or defensiveness. Our oldest daughter, Penny, has Down syndrome, and she has helped me to see the ways some people are cut off from opportunities through no fault of their own and also to see the way people of privilege like myself can be cut off from fullness of life through a world of cloistered homogeneity.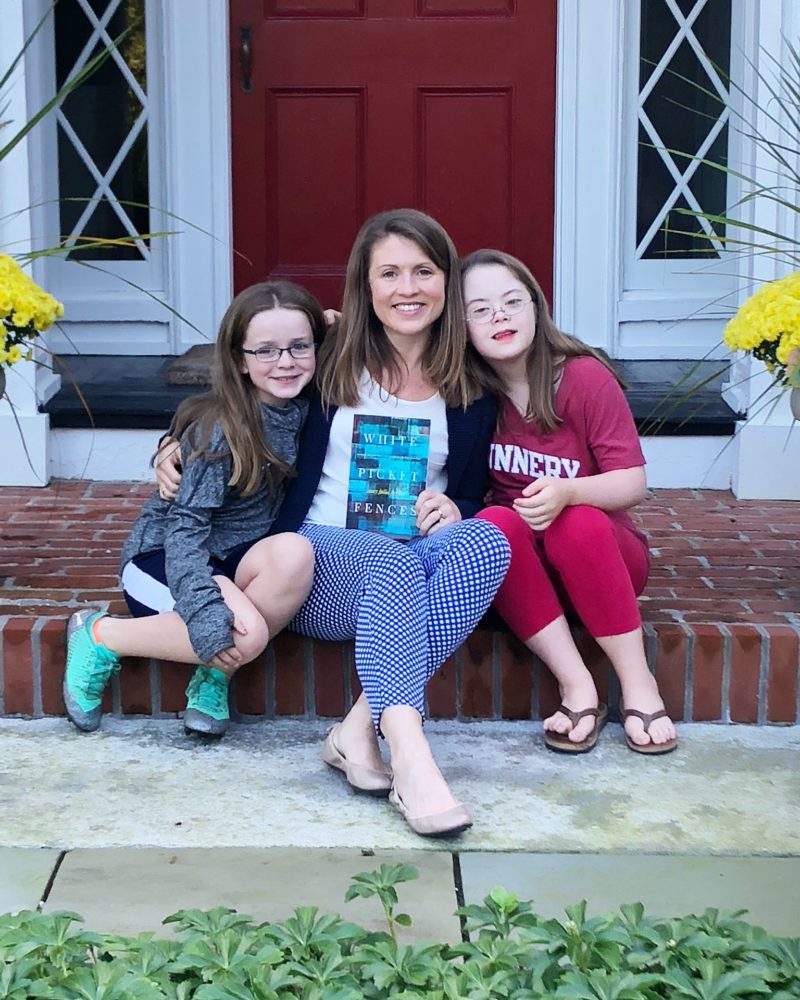 More about Amy Julia:
A graduate of Princeton University and Princeton Theological Seminary, Amy Julia Becker's essays about faith, family, disability, Down syndrome, privilege and culture have appeared in the Washington Post, USA Today, Christianity Today, the Christian Century, and online for The New York Times, ABCNews, the Atlantic, Vox, and The Huffington Post. She has appeared on a number of podcasts including The Lucky Few and the Mockingbird podcast and has spoken at many retreats and conferences including the 2019 Q Conference. Amy Julia is a member of INK: A Creative Collective. She lives with her husband Peter and three children, Penny, William, and Marilee in western CT.
To reach out to Amy Julia with questions or invitations to speak, please visit her contact page.