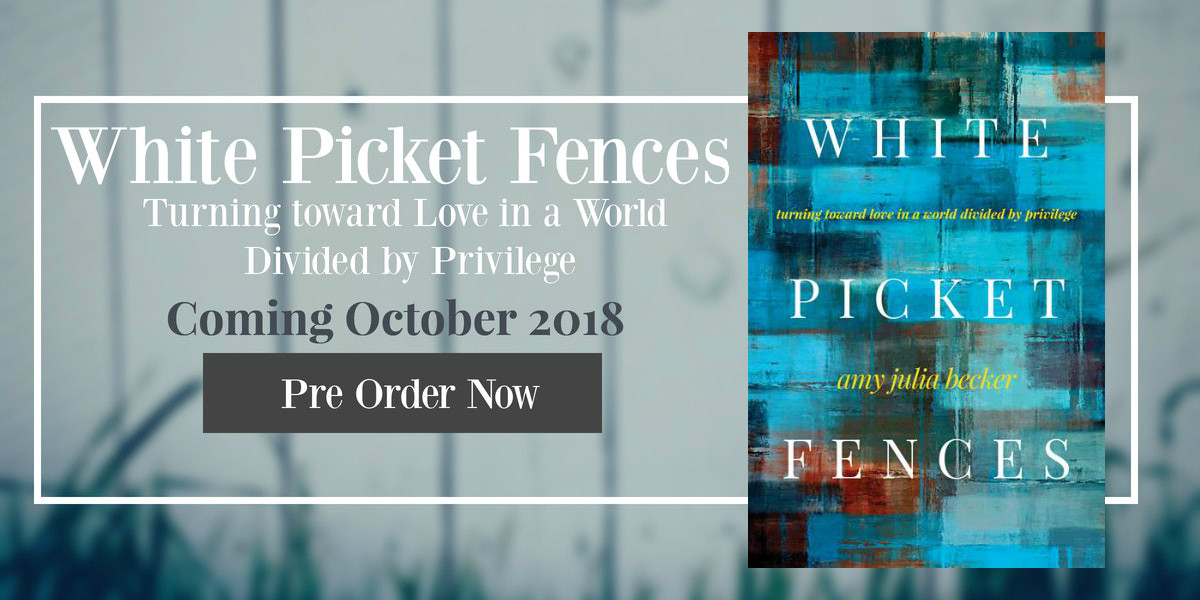 Pre Order from Your Favorite Online Retailer
Privilege. We hear the word, and we flinch. For some, it's paralyzingly painful to think about. For others, the very thought of it evokes bitter resentment. For all of us, the notion that some people have it inherently better than others, and for entirely arbitrary reasons, seems insurmountable, unresolvable. And yet until we talk about this issue―really get into it―we'll never fully understand it, never find our way forward through it.
With honesty, humility, and grace, Amy Julia Becker introduces us to a childhood in a Southern state still finding its footing after the tension of the civil rights movement, and an adulthood in a Northern city whose social inequities have been carefully hidden from view. We're reminded that the white picket fences that seem so pristine and good and even virtuous can function as a wall, even a prison, that prevents us from knowing and loving our neighbors, and experiencing the world as it truly is and the God who invites us to carry a blessing into it.